With over 200 years of combined experienced in executive recruitment, let our recruiting team help you fill all senior and executive staffing needs. With our database exceeding over 200,000 candidates, we can provide you all the support needed, without the time-consuming process of doing it yourself.
For companies looking to fill a senior position, quickly and confidentially, we suggest this method. Most commonly, a retained search is utilized for positions that are critical to the clients' success.
For our retained search we charge a percentage fee calculated by the annual compensation of the recruited candidate. This fee essentially covers the time, labor, and search methods necessary in the recruiting process. We are happy to discuss specifics on a no-obligation consultation call.
Sourcing, interviewing, and hiring candidates on your own can become extremely time-consuming and surprisingly expensive. Working with an array of various businesses and organizations, we pride ourselves on our effort to not only deliver the best possible candidates but also in a timely manner so workflow remains fluid. With security in mind, all of our candidates are subject to strict background checks, along with resume reference confirmations.
ACG also offers our clients the option to pay in full once the recruiting process is complete, or essentially, once the hire has been made. Most commonly, this method is often used by businesses in pursuit of lower to mid-level positions. Using state-of-the-art technology, we can find candidates, for any position, on a confidential basis. Understanding that time is money, we make the entire contingent search as fast and seamless as possible.
A hybrid search is a combination of retained and contingency searches, where we do not charge a retainer. Instead, we charge a cancellation fee if the search is canceled for any reason other than non-performance on the part of ACG Resources. Further details available upon request.
Why Utilize
Temporary Staffing?
ACG Resources provides a full range of temporary staffing/staff augmentation services, delivering the best possible candidates for your business.
Frequently, clients require a crucial management position to be filled on a temporary basis, either while securing funding or due to an untimely departure or for any other reasons. We can fill any senior-level position across the organizational chart at a moment's notice. ACG Resources can provide quality, capable Interim Management professionals for any industry.
Reliable & Qualified Candidates
All of our temporary employees, whether for management or staff positions, undergo detailed background and reference checks, to ensure all are in compliance with all Federal, State, and Local laws and regulations. Our temporary staffing services cover a complete range of industries and positions.
We maintain full insurance coverage (E&O, EPLI, FIDELITY BOND, W/C, ETC) and are in compliance with all Federal, State, and local laws, statutes and regulations (SICK PAY, WAGE THEFT, ACA, SEXUAL HARASSMENT TRAINING, FMLA,COMMUTER BENEFITS).
Upon receiving an order to fill a temporary position, we quickly screen and identify the most highly-qualified candidates available. Once screened and placed, the selected candidate is on-boarded electronically, which includes background checks, e-verify servicing, and I-9 Verification.
Throughout the contract period, time-tracking is performed electronically via our web-based system. This allows our client's complete access to review and track logging hours in real-time.
Why Hire Temporary Employees?
Hiring temporary employees, for specific projects or to cover absenteeism, is a cost-effective way to maximize business operations, without the expense of hiring a regular employee. With an internal database of more than 200,000 thousand candidates, we can help your business not only run effectively but save you money over the long run.
Using our exclusive search method, with state-of-the-art technology, we can fulfill any temporary position ranging from conventional placements to more advanced openings. Working with the client side-by-side, we are known for our superior customer service, and will work diligently to find the perfect match for your business needs.
What's Our Process Of Hiring Temporary Employees?
We proudly stand by our commitment to delivering the best possible candidates for your business. When we receive an order to fill a temporary position, we quickly screen and identity the most highly-qualified candidates available.
All billing and time tracking is performed electronically with the ability for clients to review and track in real-time.
For more information call us at 212-566-7600.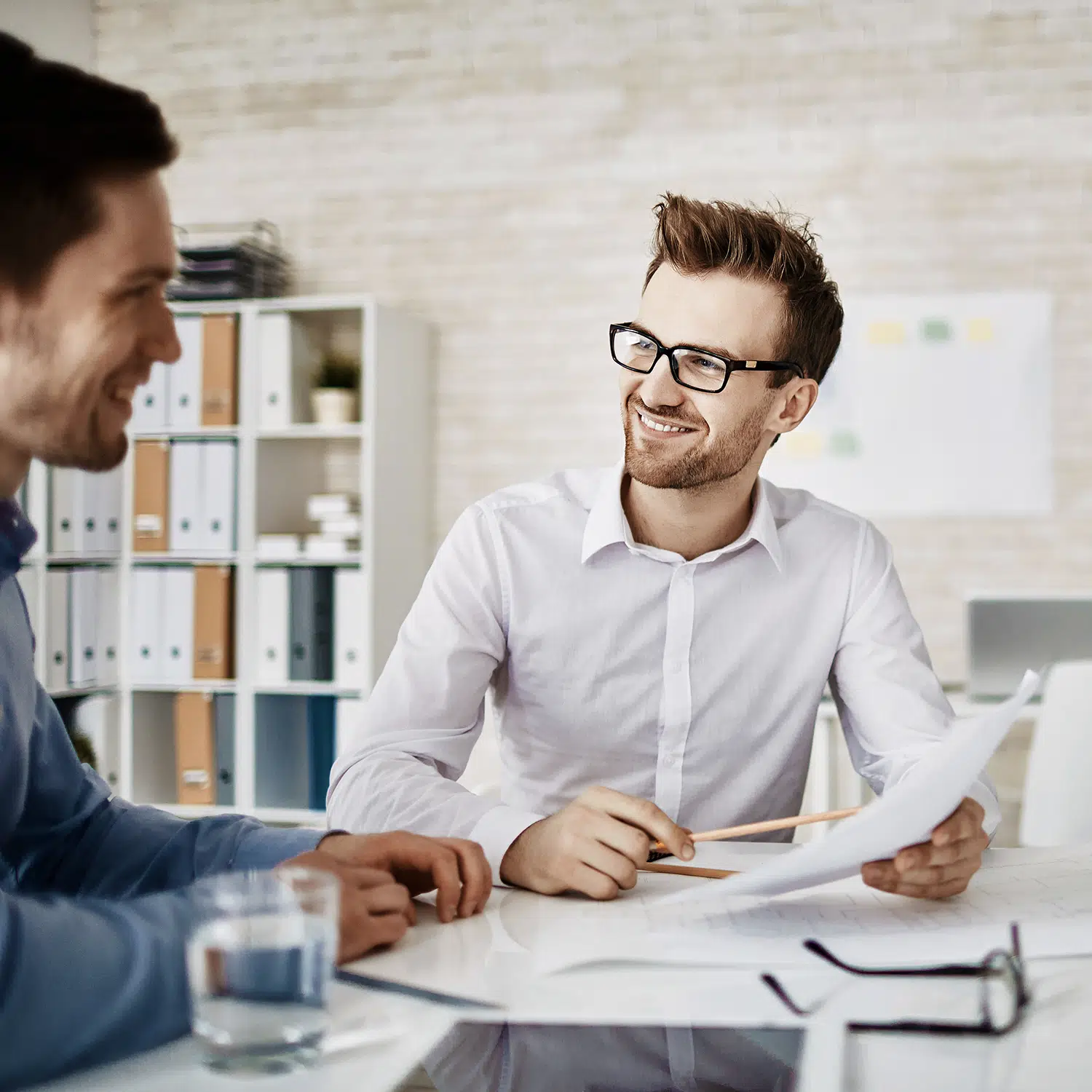 In today's market, the banking and financial services industry is constantly adjusting to change. The certain project, unexpected employee leaves, and/or seasonal changes, could call for temporary staffing.
As temporary talent specialists, we have designed the Borrow-a-Banker program.
This temporary platform was designed to provide experienced bankers on an interim basis to fill in during peak periods, provide vacation or sick leave coverage, or to work on special projects. Whether you need a CFO or an accounting clerk, a project manager, or a data entry clerk, we provide nationwide coverage on c-level posts to staff positions.
We can fill virtually any staff opening across or down your organizational chart on a moment's notice.
Pay for the time you need, when you need it, without increasing your budget for headcount and benefits costs.
Insurance Temp Staffing Services on Demand
Fully Bonded & Insured Temporary Staff
Over ten years of experience providing creative insurance temp staffing solutions to the insurance community.
Temps on Demand is a program designed to provide experienced insurance and related staff on an interim basis to fill in during peak periods, provide vacation or sick leave coverage, or to work on special projects. Whether you need an underwriter, and account executive, assistant account executive, technical assistant, claims representative, data entry specialist, bookkeeper, administrative/reception, or rater, we can meet your needs.
We can fill virtually any staff opening across or down your organizational chart on a moment's notice. This service is ideal for when special projects or an increased workload challenge your current staff. Pay for the time you need, when you need it, without increasing your budget for headcount and benefits costs.
All of our staff are experienced in their respective field. We take care of all payroll obligations, taxes, etc. We have the capability to handle any size project, for as short or as long as you need. We maintain full bonding and all liability insurance designed to protect our clients.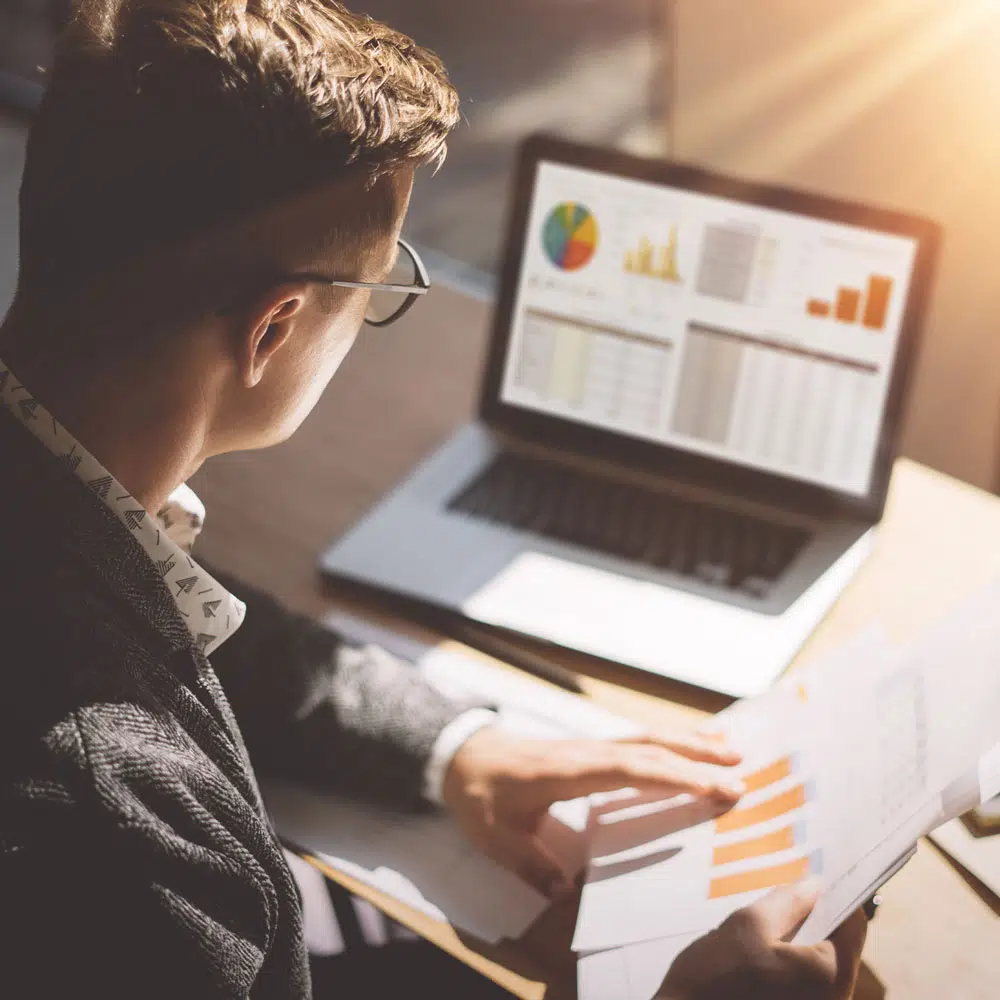 Recruitment &
Office Staffing
Over the past 18 years, ACG Resources has been connecting with a wide range of businesses across the country dealing with both domestic and international services. We personally guarantee to deliver the best possible candidates for any needed position in a professional and timely manner.
Why waste your time and effort in placing online postings, or having to review countless resumes? With the latest technological updates in recruiting and searching software, our team of professionals will diligently work to fulfill all your needs.
Our candidates are not simply chosen by chance. We pre-screen all our possible candidates with a thorough background check and a complete assessment of their resume including reference confirmation. We guarantee to deliver only well-qualified candidates that directly match and meet the expectations and requirements of your open vacancies.
Educating your employees is crucial to the protection of the organization. ACG Resources can provide customized training  programs to your managers and staff., We provide training in issues like:
We provide customized solutions on sight or virtually to Corporations, Educational Institutions, and municipalities. Training is provided to Executives, management, Staff, Educators, and Security personnel.
Just as Workplace Violence and Sexual Harassment training became a mainstay in the workplace, corporations face the need for Diversity, Equality, and Inclusion Training (DEI). The Adams Consulting Group has created a tested formula to make this training informative, entertaining, and fun. Yes, fun! for employees.

 The Adams Consulting Group has created a timely and enjoyable platform to address complex issues critical not only to society as a whole but also to corporations. This training initiative empowers corporations and their employees to embrace the most timely topic existing today in both a palatable and enjoyable way.

The Adams Consulting Group DEI Training is presented by a team comprised of diverse, equal, and inclusive professionals who address the concerns connected to sexual orientation, race, age, and everything else that people in today's workforce face.

Our formula is a creative one that strays from an existing approach that instructs from the viewpoint of what participants need to do. Instead, we approached it to guide participants to collaboratively see things from all perspectives through discussion, video, role-playing, and practical exercises.

In a nutshell, we developed a robust, fully customizable program that has been well received by anyone who participated. Please feel free to contact us for more information on this exciting new training offering, as well as our other training.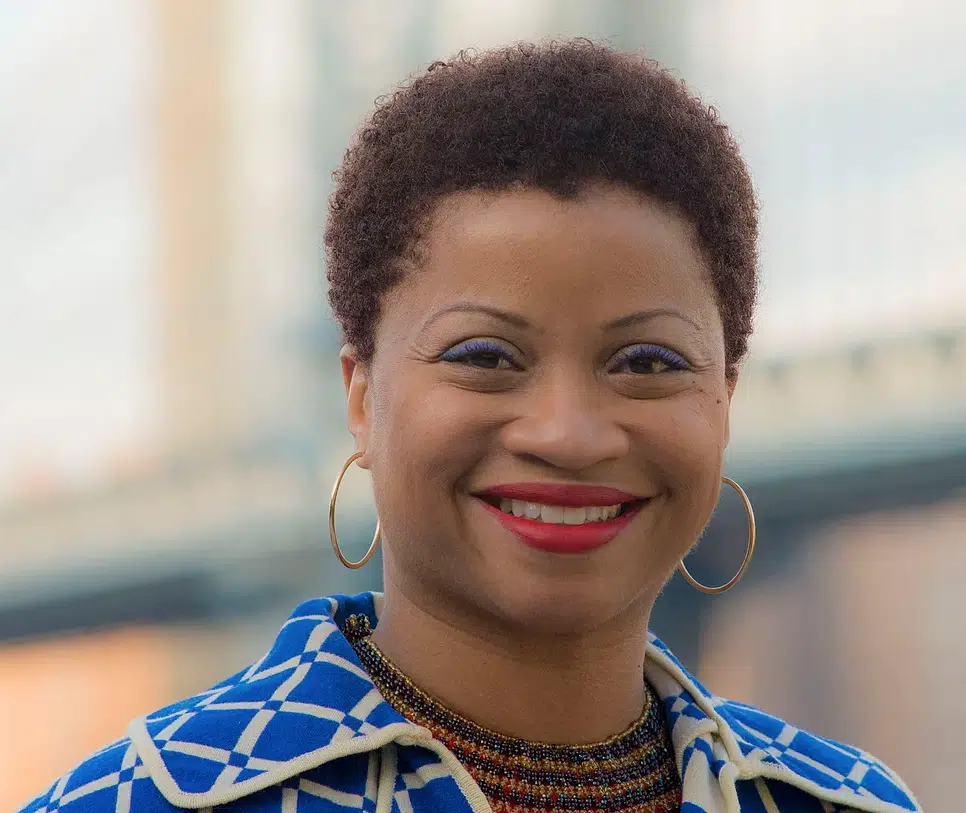 Michele L. Clarke-Ceres is the Co-Founder of WorldCeres Inc., an international consultancy focused on career coaching, soft skills training, business development, and facilitation. She is the Creator and Instructor of the WorldCeres Inc. Soft Skills Curriculum and is also the Host/Creator of The Global Advocate Career  Podcast. 
As a Career Coach, Michele's expertise is in coaching individuals experiencing transitions at any stage of their career. She seeks to help others by using her humor, strong interpersonal skills, and perspective as well as a unique knowledge of various workplace dynamics. Michele teaches soft skills at college pipeline programs such as Oliver's Scholars, educational institutions such as New York University, and for not-for-profits such as Career Gear. She is also a contributing writer for online news sources such as BKReader.com and ACG  Resources where she writes about soft skills, career advancement, and other topics. 
Most recently and prior to her career in professional development, Michele held the position of Senior Director,  Enrollment Management Operations (New York University). In that capacity, she spearheaded the diversity,  equity, and inclusion initiatives within Enrollment Management such as Senior Leadership and its Managers retreats, convened diversity committee meetings, oversaw the drafting of diversity plans, launched divisional climate surveys, and hired affirmatively. 
She holds B.A. in English from the State University of New York, College at Fredonia, an Advanced Diploma in Coaching from New York University (NYU) Michele is fluent in Spanish, proficient in Brazilian Portuguese,  and has a working knowledge of French and Catalan.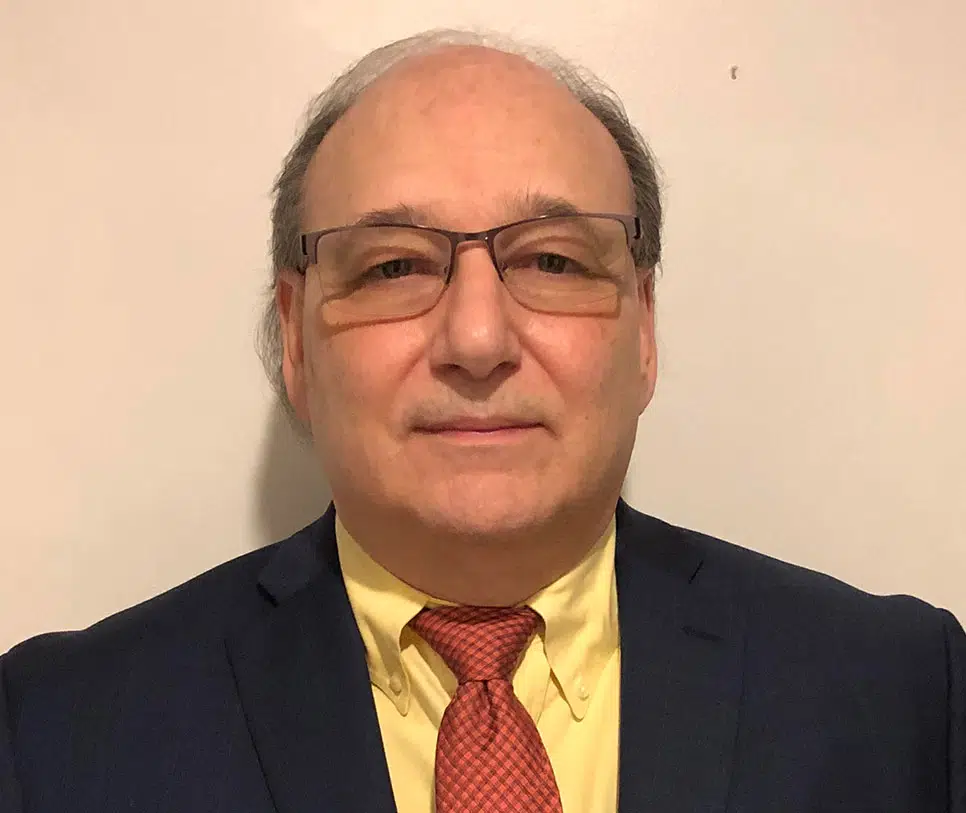 Anthony Celano
In his first career, Mr. Celano served twenty-two years in the NYPD. He attained the rank of detective and detective squad commander. His assignments included the Queens District Attorney's Office Squad, the Drug Enforcement Administration Joint Task Force, the Organized Crime Control Bureau, the Colombo Organized Crime Task Force, and a number of detective squads. He was also a special investigator for the Office of the Special State Prosecutor-Nursing Home Investigation. He retired from the NYPD in 1995.
While in law enforcement Mr. Celano's expertise was in organized crime. He has testified in a number of organized crime cases in state and federal courts in and out of New York State. He was the liaison for the Queens County District Attorney with all other agencies on organized crime matters.
In his second career, Mr. Celano was the Founder/Owner/CEO of Full Security, Inc., a midtown Manhattan investigative firm. Clients included some of the largest corporations and high net worth individuals, including several billionaires. He created the Streetwise Communication Training Program within his firm that serviced clients that included Morgan Stanley, News Corp, Nassau Community College, Rutgers University, UNLV, Bear Stearns,  Marsh & McClennan, Boars Head, NYC Department of Homeless Services, The Times Square Alliance,  The 5th Avenue Business Improvement District, McGraw Hill, M -5 Networks, Cerami Associates and a number of others. He was an instructor for the Lormans Business Center on Internal Investigations.  Mr. Celano was an instructor on Workplace Violence at Nassau Community College Continuing Education Program for Teacher Certifications. He was also a motivational speaker for probationers in the New York City Probation Department Nova Ancora Program.
Mr. Celano was a guest on WEVD Radio's Woman to Woman,  featured in a Forbes Magazine article regarding his Streetwise Communication Program,  was a panel member at Crain's New York 12th Annual Expo,  featured in Security and Access Control Magazine, and was quoted in Investor's Daily, the New York Times and Crain's.  He was a member of several Manhattan-based networking groups including the Metropolitan Business Network (MBN),  Professional Business Networking Association  (PBNA) where he was a board member, and Gotham City Networking where he chaired the Bandit Group. Currently, he Chairs the Authors/Wordsmith Networking Group under the Gotham umbrella.
Mr. Celano retired from his business in 2017 to pursue a third career in writing a series of Sergeant Markie Mysteries, his first being "The Case of Two in the Trunk". (Significance Press, June 2019, Available on Amazon, softcover and e-edition).  His reviews on Amazon have been exceptional. Mr. Celano discussed his book on Crime Beat/Artist First Radio Network with Ron Chepesiuk and the Vegas Never Sleeps Podcast with Steve Maggi. He also discussed his book at the East Hampton Library. Mr. Celano recently published his second Sergeant Markie Mystery, The Case of the Cross-Eyed Strangler, (2020-Boulevard Books-Available on Amazon, softcover, and e-edition). He resides with his family in Park Slope, Brooklyn.
Mr. Celano has written articles for Security Director Magazine, Security Management Magazine,  American Society for Industrial Security(ASIS)  Best Practices Manual, and the New York Daily News. He also co-authored the book Basic Security Investigation (Gould Publishing-1996) with the preface written by former NYPD  Police Commissioner William Bratton.
Mr. Celano is the recipient of several awards including the Guardian Angels Citizen of Merit Award, American Legion Award, Drug Enforcement Administration Meritorious Award., the NYPD Commendation, Meritorious Police Duty, and Exceptional Police Duty recognitions.  He was the MBN's Networker Of The Year on two occasions.
Mr. Celano is currently a Board Member of the Tiro a Segno of New York and is a Director on the Executive Committee of the Gotham City Networking Foundation.
Customized Compensation Study
We can comprise a market analysis of competitive compensation levels (cash, stock, stock options, and other incentive-based or equity-based compensation) for directors serving in the company.
The market analysis on executive and staff positions will provide information on the prevailing and reasonable compensation for comparable executive and director/committee positions in similar companies. ACG Resources will make every effort to focus on companies of approximately the same size industry, revenue, and cash positions.
Using our extensive knowledge and experience in the career search process, we can provide various programs to assess and tailor your employees who are looking to leave due to reorganization or realignment of strategy. We provide coaching to update your employees on the current job market trends, resume writing and review, and future career guidance.
As mentioned above, all programs and services are tailored specifically to the client. All services can be offered as a series over time, a-la-carte, or an on-demand basis. If you would like to learn more about our consulting services.
Frequently, clients will have a prospective employee that they want to engage for a project, but do not want to put them on their internal payroll… We can help!
We simplify all processes to ensure that your consultants are paid in a timely and professional manner. Our wide-ranging services allow our clients the opportunity to run their business more effectively and proficiently.
If you would like to learn more about our payrolling/employer of record services, and how we can help your business, please contact us.