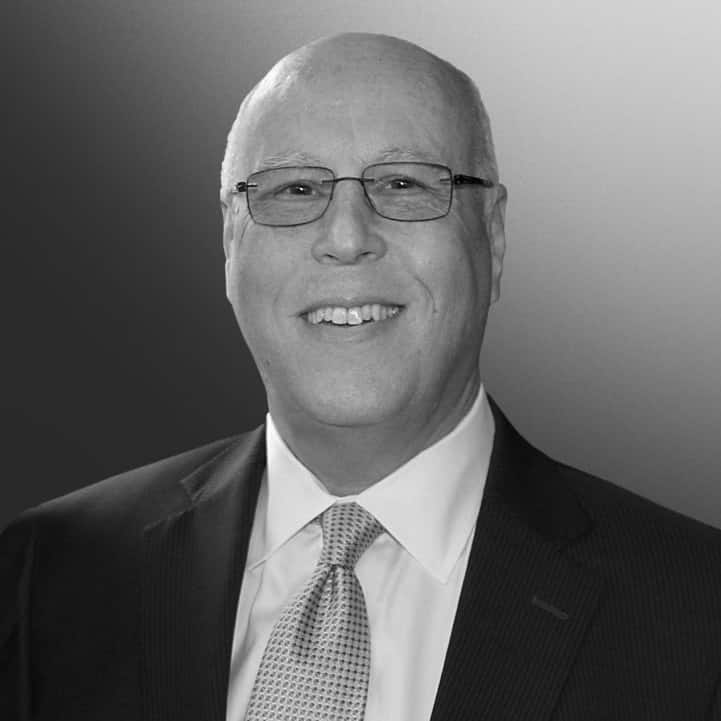 About the Founder
Len Adams, CEO/President
Len founded ACG Resources in 2002 and has been in the recruiting industry since 1974. Len is hands-on in client management, quality assurance of service, and providing expertise in the full recruitment cycle. Prior to starting ACG Resources, Len ran the operations of a boutique financial services staffing firm. Len holds credentials from both the National Association of Personnel Services and The American Staffing Association. Len is also the father of the three partners in the firm.
Gregory Eidlen
Partner, Vice President Of Operations,
and Executive Recruiter
Gregory (Greg) Eidlen joined ACG Resources in 2012 after working in management in a large retailer. In retail, he was trained to harness his skills of customer service, attention to detail, and management of staff. Industry experience goes back to when Greg was growing up, watching and hearing his father Len Adams discuss recruiting and the industry's daily nuances. As a Partner at ACG, responsibilities include Recruiting, Business Development, Client Management, and Operations. A passion for helping people and companies motivated Greg's post-graduate education in Industrial and Organizational Psychology, completing courses towards a PsyD from Touro University Worldwide. A passion for growing in the recruiting industry and providing a top-level of service to the clients of ACG led Greg to acquire certifications such as Certified Personnel Consultant (CPC) and Certified Temporary Staffing-Specialist (CTS) by the National Association of Personnel Services (NAPS). The American Staffing Association (ASA) recognizes Gregory as Technical Services Certified (TSC), as well as a Certified Staffing Professional (CSP). Greg provides Retained and Contingency search as well as temporary staffing across all industries. With his knowledge of the business, educational background, and experience, he provides a service beyond recruiting, acting as a partner and resource to clients.
I spoke with Sarah Hubbard but she told me she works for Greg. I assume Greg is great as well but this review is for Sarah Hubbard. Thank you.
Romario R.


Candidate
Greg reached out to me after seeing my profile via Linkedin. We have had several correspondences via messaging and one good phone interview. My resume was submitted to a company last week and I am hoping to get an update on that this week. All correspondences with Greg have been very prompt, professional and informative. I am looking forward to working with him further.
LEE D.


Technical Support Analyst
Great experience.
Deenah B.


Candidate
Very professional. Very good communication skills. Was able to put me at ease.
David H.


Desktop Support
Matthew Eidlen
Partner, Vice President,
and Executive Recruiter
Matthew has over 13 years' experience providing world-class Executive recruitment and Temporary Support on a Domestic and International basis.  Matthew supports a variety of industries including but not limited to Financial Services/Banking, Crypto, Cannabis, Legal Services, Insurance & Health Care Industries.  He has filled some of the most challenging roles and largest projects on a national and international basis.  Just like his bio, Matt delivers promptly and on-point. Mathew holds a Bachelor's Degree from CUNY- College of Staten Island with a Major in Finance and a Minor in Economic.
So far the process with Matt has been very pleasant! I'm looking forward to continuing forward.
Philip M.


Chief Compliance Officer
Matt is a professional and he informed me via email and text message that my resume was submitted to the client.
Altynay R.


ADMINISTRATIVE ASSISTANT TO CEO / BOOKKEEPER
Is very profesional and in communication all time. Explain details and is very transparent. Fr
Fernando R.


Compliance Manger/Head
Heather Eidlen-Cafiero
Partner & Vice President
of Administration
Heather holds a Bachelors Degree in Finance. Heather joined ACG Resources in 2003. Prior to ACG,  Heather worked with Len at his prior company and spent time in Human resources for a major health Insurance company. Currently, Heather has responsibility for the Finance and Administration functions at ACG.
Franca Diona
Vice President
Franca Diona has almost 20 years of recruitment experience with ACG and Len Adams. She has been a member of the ACG team since the beginning handling a wide range of positions and industries from C level to entry-level across the organizational chart.  She is a graduate of Iona College with a Bachelor of Arts specializing in Public Relations. She started her career in the music business working for major radio stations in the tri-state area. She furthered her career promoting the world-renowned musician Debbie Gibson. She utilized her skills expanding into the financial industry as a recruiter with ACG
Being a part of Adams Consulting Group has allowed Franca to broaden her craft by setting goals and striving to achieve them. She remains energetic and enthusiastic about getting the job done at ACG. Franca is an integral part of the ACG team and is always willing to do what is necessary for her clients and candidates.
Franca has been very courteous, and professional throughout the entire recruitment process. She followed through, every step of the way. It was a pleasure working with Franca.
Fabrice D.


Director, Internal Audit for the Americas
Please note that I always leave room for improvement when providing feedback, but this time I had to give Franca the highest score! She is very attentive and ensures she is walking with you through every step of the hiring process. She gave me advice that has helped me and even though she was going on vacation, made sure I understood that she is still available if I had any questions or concerns! I am so confident of her abilities as a recruiter, that I am sending a few of my friends to her so they can receive the top notch assistance while looking for employment. For any company that contracts with ACG Resoures for your recruiting needs, you will be satisfied with the level of professionalism that is offered. You will want ACG to be the first contact with your potential employees…great representation! Michelle D. Murdock
MICHELLE M.


WORKFORCE & CONTRACT DIVERSITY MANAGER
I like the fact that Franca was very transparent and did job in giving me a clear idea of what the clients needs were.
Kevin M.


Advanced Marketing Consultant
Dan McNichol
Vice President
Dan is a long time member of  ACG/Adams Consulting Group with more than 20 years in the recruiting industry. With 15 years at ACG and a previous association with Len Adams at KPA Group. As a recruiter, Dan has been involved with searches on behalf of financial organizations from small retail neighborhood banks to prime foreign and U.S. banks seeking mid-to senior-level managers in disciplines involving compliance, international, retail, credit, lending, and operations. As a banker, Dan started his career with Manufacturers Hanover Trust Co. as a management trainee in the International Funds Transfer Division. He eventually moved on to two regional banks where he ran various international operations groups including Letter of Credit, Collections, FX, and Funds Transfer.
Jessica M.


HUMAN RESOURCES RECRUITER
Dan made me feel comfortable and appreciated.
Katherine L.


Intern
Dan is a pleasure to work with!
JOHN J L.


Business Relationship Manager
Dan was clear in the steps and answered all my questions.
MARIA S.


Current HR Temp
Sarah Hubbard
Business Development/Recruiter
Sarah Hubbard comes to ACG Resources with a background in public relations, writing, and retail. Her diverse work experience and educational background provide her with a keen understanding of the recruiting process and client services. She has a personal goal to help both the client and the candidate achieve the best possible outcome. The high expectations she sets for herself can be seen in her work ethic and attention to detail.
Sarah resides in Baton Rouge, Louisiana. She received her BA in Mass Communication and Public Relations with a minor in Psychology from Louisiana State University.