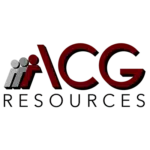 Job Ref: 14692
Salary: $45000 – $55000
One of our Foreign Bank Clients seeking 2 Preferred Banking Specialist for their Preferred Banking – Intl Team Miami The individual will be responsible for developing the current Private Banking portfolio that supports the profitability of the department and Bank.
Primary Duties
Responsible for providing a complete range of customer services at the Bank, including opening new accounts (DDA, savings, IRA's, CD's, etc.), explaining available products and services, while gathering the customer's information to
process new and/or existing accounts.
Responsible for ensuring documentation is accurate and complete for account files. Review client account documentation to ensure files are updated as needed (Example: W8s, IDs, CIF information).
Performs maintenance services including, but not limited to, wire transfers, change of address/phone, stop payments, direct deposit, providing statements, etc.
Develop internal relationships with other departments of the bank to resolve customer's request.
Preparation of product materials, management presentations, pitch materials, and general client meeting materials.
Support, promote and originate marketing initiatives for the sale of products and services to successfully cross-sell other banking offered products such as loans, credit cards and refer investment/insurance accounts.
 Education and/or Experience
 Associate's degree, Bachelor's degree preferred.
 Or two (2) to four (4) years of related experience.
#acgresourcesjobs