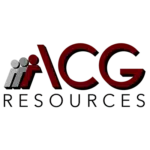 Job Ref: 14678
Salary: $100000 – $130000
Residential Mortgage Sales Manager Bilingual Spanish/English is a plus ONSITE 
Location: Miami, FL
Position Summary
Leads development of residential business in support of corporate business objectives and brand strategy. Oversees the residential operations and the development of new mortgage business, the expansion of existing business relationships and the servicing of customers. As well as manage residential staffing, performance appraisals and staffing recommendations.
Primary Duties:
Direct activities of the Residential Mortgage unit including recruiting, coaching, origination and referral development.
Active and Visible community and industry involvement to broaden and leverage relationship networks, referral sources and continually deepen knowledge of the trends and changes that affect the industry.
Ensure sales effective results are achieved and appropriate coaching/action is taking place.
Responsible for working to supervise agents and give them the resources and support to sell according with the Bank growth goals.
Also include providing sales training, coming up with sales strategies, implementing those strategies, providing team support to promote listings, and communicating with clients to help close a sale or facilitate a purchase. Focus on residential portfolio.
Education and/or Experience:
Bachelor degree
Three (3) to five (5) years of related experience
Other Skills and Abilities:
Strong interpersonal and communication skills.
Excellent organizational skills.
Ability to operate a personal computer, including Microsoft Word, Excel, and Teams.
Ability to operate the custody platform application Netx360.
High regard to the importance of confidentially.
Professional and service-oriented demeanor.
Strong problem-solving skills.
Base Salary:
Depending on experience & skill
($100,000 – $130,000)
#acgresourcesjobs