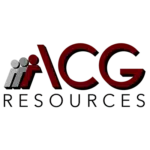 Job Ref: 14677
Salary: $200000 – $250000
SVP Chief Lending Officer Bilingual Spanish/English is a plus ONSITE
Location: Miami, Fl
Position Summary:
Manages the functions Lending and the CRA Compliance ensuring that the day-to-day operations are functioning and following the Bank's policies and procedures.
Responsible for developing and implementing the policies and procedures and business strategy of the Bank in order to support and enhance the financial position of the Bank.
Responsible for accomplishing the objectives of the Bank by attracting new business and expanding relationships.
Designs, develops and implements programs to attract customers.
Primary Duties:
Leads and directs the organization's overall lending operations, policies, and loan portfolio management.
Defines the vision of short and long-term loan production, growth and service objectives.
Develops strategies, tactics and performance goals required to achieve targeted financial results.
Creates relationships with key stakeholders, regulators, examiners, and other external partners.
Establishes policies and procedures that comply with state and federal regulations. Supervises the work and loan portfolios of staff members.
Manage a bank's loan portfolio, ensure long term profit growth, and minimize risk.
Responsible for supervising the administration and activities of the Lending area.
Responsible for the development and maintenance of the business division, by establishing new and/or enhanced products and services, networking opportunities, etc.
Establishes and implements policies and procedures in order to streamline operations and reduce cost while increasing the services to our customers.
Manages and directs the development and implementation of the policies and procedures of the departments under his supervision.
Analyzes and monitors the domestic and international markets in order to ensure, forecast and develop future business development strategies for the Bank.
Monitors performance objectives for the department under the supervision.
Responsible for the periodic financial reporting of the areas under supervision including preparing budgets, business development progress, cost analysis, financial analysis to the Board of Directors and management.
Ensures that the audit integrity of the department is maintained by adhering to the policies and procedures of the Bank.
Maintains informed of new legislations and regulations that may affect the Bank.
Manages, develops, coaches, and leads their staff creating a teamwork work group.
Represents the bank in the community through good customer relations and business organizations.
Actively participates in local community organizations and networking events.
Develop and enforce a bank's procedures for granting loans such as mortgages.
Education and/or Experience:
Bachelor's degree or MBA.
Five (5) years of related experience.
Other Skills and Abilities:
Strong interpersonal and communication skills.
Excellent organizational skills.
Ability to operate a personal computer, including Microsoft Word, Excel, and PowerPoint.
High regard to the importance of confidentially.
Professional and service oriented demeanor.
Strong problem-solving skills.
Extensive background in the Bank's policies, procedures, and banking regulations (State and Federal government).
Strong sales and marketing skills.
Comprehensive knowledge of the Bank's products and services.
Extensive background in finance, economics, and treasury.
Must demonstrate the ability to manage a diverse group of individuals, coach, and develop staff.
Display good leadership skills and ability to motivate their team.
Base Salary: 
Depending on experience & skill
($200,000 – $250,000)
 #acgresourcesjobs