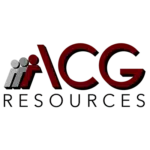 Job Ref: 14675
Salary: $75000 – $110000
Information Security Officer Bilingual Spanish/English ONSITE 
Location: Miami, FL
Position Summary
The Information Security Officer (ISO) will design and enforce policies and procedures that protect the Bank's computing infrastructure from all forms of security breaches. The ISO will be responsible for identifying vulnerabilities and working with the Bank's IT department to resolve them, ensuring that our network and customer data remain secure. 
Education and/or Experience:
Degree in computer science or a technology-related field.
Professional information security certification.
General knowledge of banking and how a commercial bank operates.
Experience in risk, compliance and information security policy development.
Knowledge and understanding of Banking information security, governance, risk and compliance practices and standards.
Knowledge of laws and regulations including but not limited to: Gramm-Leach-Bliley (GLB) Act and Federal Financial Institutions Examination Council (FFIEC).
Knowledge of IT processes and controls and strong understanding of risk and control frameworks such as (CoBIT, ISO, NIST, ITIL, PCI).
Base Salary:
Depending on experience & skill
($75,000 – $110,000)
 #acgresourcesjobs