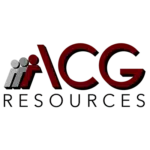 Job Ref: 14670
Salary: $90000 – $130000
Executive Assistant (Financial Services)
Location: New York, New York
Are you.a highly professional Executive Assistant seeking a challenge to work with two Senior Executives? If so we have the opportunity for you!
Will be responsible for providing executive administrative support to C-
Suite Executives and shall directly support the CEO and Deputy CEO of
the bank. This role entails calendar management, preparation of corporate
documents, calendar management, meeting scheduling as well as
coordination of the Executives logistics and events.
The role calls for professional handling of all assignments and calls for a
high degree of discretion, use of independent judgment, ability to travel if
required and flexibility with work schedule.
Responsibilities:
Schedule and coordinate meetings on behalf of the Executives.
Develop meeting agendas, support the Executives in meetings as well as take minutes, communicate action points to stakeholders and follow up till execution.
Prepare meeting briefs and Action Items. Follow up on Action items until logical conclusion.
Develop presentations and prepare business reports.
Familiarize with company policies, develop and oversee procedures to facilitate the smooth running of the Executives offices.
Establish and maintain a library of documents and maintain document retention storage, coding, retrieval, and destruction oversight in line with Bank policy.
Prepare organizational documents, including Thank you Letters, memos, meeting reports, action items and presentations.
Plan, coordinate and execute corporate events as required by the Executives. Such events include Board and / or Committee meetings, Conferences, business trips, client events, town Hall meetings, TGIFs, Receptions, and other high-level functions.
Collaborate with the MCC Lead to ensure timely planning and execution of corporate events requiring the Executives participation.
Ensure periodic review and timely updates to Company websites and the Executives social media pages.
Schedule and coordinate ground and air transportation for the Executives in line with their travel preferences.
Ensure the smooth running of the Executives' office while maintaining adequate inventory of stationery and supplies as well ensure the ambience and orderliness of the Executives office.
Ensure timely responses to correspondence, retirement of expenses and payment of bills on behalf of the Executives.
Minimum Qualification, Skills & Competencies:
Bachelor's degree in Business, Economics, Finance and other Social Sciences degree.
Minimum of ten years' experience as an Executive Assistant and / or Business Analyst.
High proficiency in Microsoft Office particularly Word, Excel, Access and Power point.
Demonstrated ability to conduct research and business analysis.
Skilled in proofreading, revising and editing documents.
Ability to work in an extremely fast paced environment.
Maintain a high level of discretion and confidentiality.
A master's degree and / or experience in Financial Services would be a compelling advantage.
Salary:
Depending on experience & skills
($90,000 – $130,000)
#acgresourcesjobs