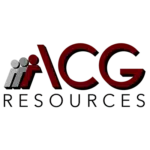 Job Ref: 14668
Salary: $80000 – $100000
JOB SUMMARY:
The candidate will report to the OFAC Officer and is responsible for monitoring and assessing compliance risks on a daily basis.
ESSENTIAL FUNCTIONS & ACCOUNTABILITIES:
Review cases in the Transaction Monitoring System (TMS) matches against negative lists such as OFAC.

Review alerts/cases generated by the TMS when rule thresholds are crossed or when questionable activity referrals are received.

Conduct investigations on alerts/cases that bear indicia of money laundering and related risks or those that may be a match on negative lists. This includes issuance of requests for information.

Prepare internal and external reports including SARs in accordance with internal policies.

Review adverse news database and update the log.

Prepare and update profiles in the TMS on customers, transaction counterparties, beneficial owners and other affiliated persons/entities in line with internal guidelines.

Assist the Compliance Manager or the Head of Compliance with preparation of risk assessments, etc.

Verify/test that changes made to negative lists are successfully uploaded to the TMS.

Assist the Compliance department in other activities and projects from time to time.

Serve as back-up to Compliance team members during absences. Cross-functional training will be provided prior to assigning such tasks.
QUALIFICATIONS:
Experience:
Minimum of 4 years of relevant experience.

Minimum of 4 years of experience using automated transaction monitoring systems.

Knowledge of regulations such as the Bank Secrecy Act (including the USA PATRIOT Act), OFAC sanctions programs, etc.
General:
Detail-oriented individual with ability to conduct in-depth research and possess strong communication skills.

Must be able to demonstrate strong writing capabilities.

Ability to work in a team environment, as well as independently.

Must be well-organized and capable of performing multiple tasks simultaneously.

Ability to prioritize and use sound judgment.

Excellent ability to work independently as well as part of a team.
 Education & Qualifications:
Bachelor's degree required. 

ACAMS certification is required.
PC skills:
Familiarity with TMS; preferably, Prime Compliance Suite.

Strong working knowledge of Microsoft Word, Excel, Power Point; Lexis-Nexis,

World-Check, Bankers Almanac, etc.

Strong internet search capabilities.
Salary Range:
Dependent on experience and skill
($80,000-$100,000)
#acgresourcesjobs