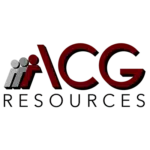 Job Ref: 14667
Salary: $80000 – $95000
Commercial Lines Producer
Location: Brooklyn, NY
A family-owned and operated commercial brokerage firm that is over 100 years old is looking to add to its stable team to help grow the business. They are seeking a candidate with Commercial Lines sales experience preferably with high-risk and high-premium accounts.  Our client caters to trucking, retail, real estate, warehousing, and manufacturing, as well as a variety of other clients. Our client is offering a competitive compensation package with benefits.
The ideal candidate must have experience in the trucking arena, including knowledge of auto liability, physical damage, general liability, workers' compensation, motor cargo, warehouse legal liability, property and umbrellas/excess, and the FMCSA, CAB, Federal filings and state filings-form E and H, along with knowledge of MVR reviews to determine what drivers are acceptable to insurers.
Salary and draw would be commensurate with experience. They provide health insurance at an 80/20 split, 401K, profit sharing plan with a minimum of 3% of one's annual salary to be contributed by the company, all major federal holidays. The firm is 99% commercial and 1% personal lines, with the majority of our commercial book in trucking, writing local truckers, intermodal carriers, moving and storage, and specialty hauling. 
The ideal Commercial Lines Producer would have at least 2-3 years of Commercial Lines sales experience. The role is partially remote. MUST BE LICENSED. Experience with EPIC is a plus. The majority of their business is in the tri-state area, but the company writes up and down the East Coast and all over the country as far west as CA.
Salary:
Depending on experience & skill
($80,000 – 95,000)
#acgresourcesjobs