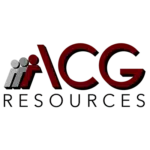 Job Ref: 14652
Salary: $0 – $
Special Assets Management (Consulting) (2 openings)
 
Primary objectives for this position are to assist in administering, monitoring a portfolio of troubled credits, and executing turnaround or exit of complex credit relationships through proactive management and restructuring efforts that may include liquidation of the Borrowers' assets, loan sales, or potentially extending financing. The primary focus is to minimize losses and maximize recoveries for the bank.
 Responsibilities:
Support department head who is responsible for managing troubled loan exposures.

Analyze Borrowers' and Guarantors' financial statements and develop financial models to assess: (i) operating and financial performance; (ii) adherence to all covenants; (iii) capacity to make scheduled debt service payments (iv) enterprise/collateral valuations under various scenarios.

Regularly prepare and submit reports to immediate supervisor, about actual/forecasted borrower rating changes that could impact capital charges or require a charge-off, as well as on matters that could impact deal/portfolio performance.

Participate in calls with borrowers, other lenders, lawyers and prepare meeting minutes.

Assist in developing, documenting and implementing detailed action plans and workout strategies, including potential remedies, options, including legal actions for the troubled credits in our portfolio, and provide periodic status update to senior management.

Prepare and present written quarterly updates, analyses and remediation strategy recommendations to immediate supervisor.

Keep abreast of business and market trends that may affect deal/portfolio performance.

Collaborate with cross-functional teams within the bank, including risk management, front office, legal, and compliance, and operations departments, to ensure a coordinated and consistent approach to loan workout activities.

Stay updated with regulations and industry best practices related to loan workouts and ensure compliance.

Adhere to internal policies and procedures.

Complete other related duties and participate in special projects as needed.

Review key terms and conditions of loan documentation.
Ideal candidate should have:
Bachelor's degree in Business Administration, Finance, Accounting or related discipline.

Minimum of 3-5 years' experience in wholesale lending (ideally commercial real estate), rating agency, or turnaround consulting firm.

Knowledge of financial statement analysis, accounting principles, wholesale credit underwriting, and general bank lending guidelines. Preferred: Completion of a formal bank credit-training program.

Strong technical (credit and financial analytical) skills.

Proficient computer skills including: MS Word, Excel, PowerPoint, Moody's or comparable financial statement spread technology, Argus, Bloomberg and S&P, etc.

Detail oriented and demonstrated ability to multi-task.

Strong written, verbal, presentation and interpersonal skills.

Ability to organize, prioritize work and demonstrated ability to work well with minimal supervision, interact with management and work within a team environment, as well as to work effectively.

Progress towards CFA designation is a plus.
Other skills:
Chinese language skills will be a plus.
#acgresourcesjobs