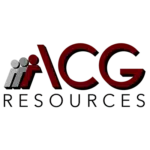 Job Ref: 14649
Salary: $250000 – $300000
Head of Business Development (Foreign Banking)
Location: New York
Our client, a foreign bank in NYC is seeking a Head of Business Development
The Head of Business Development is a Senior Management position, responsible for providing strategic leadership and oversight to the various client facing, business originating departments of the Bank. These departments include: Treasury, Financial Institutions & Sovereigns, Transaction Banking, Global Account Management for Corporate and Global Account Management for Development Organizations.
The role is responsible for leading the prospecting, conversion and relationship management of target market Corporate entities, Financial Institutions, Sovereigns and Development Organizations doing business in MENA or having cash flows to and from MENA.  Responsible for client onboarding, product cross sell, market share growth, revenue generation as well as positioning of the bank as the bank of choice for American entities requiring access into MENA through the provision of value adding Account Services as well as Treasury, Cash Management and Trade Finance solutions.
The individual must possess a strong understanding of the business environment in the United States, North America, MENA region in general.
 
Critical Knowledge and Skills:
In-depth understanding of the North American business/banking environment and markets.
Expert knowledge of Correspondent banking, cash management/deposit products and services, hedging, investments, Commercial Paper issuance, and international funds flow.
Experience with MENA financial markets, Sovereigns and Corporates.
Experience in developing and executing market, portfolio, and deposit strategies as well as Treasury Management System.
Knowledge of lending services and bank products, including Trade Finance, FX products and Payments.
 
Minimum Qualifications:
A Bachelor's degree preferably with concentration in Business, accounting, Management and Economics. Degrees in Sciences will be considered.
Minimum of 15 years of banking with at least 10 years' experience in Transaction Banking with particular emphasis on cash management and Trade finance sales position.
Professional certification in Transaction Banking and Treasury Products. (CTP)
 
Salary:
Depending on experience & skill 
($250,000 – $300,000)
#acgresourcesjobs