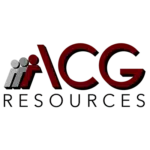 Job Ref: 14641
Salary: $50000 – $80000
Letters of Credit- L/C Specialist
Foreign Bank client located MT NYC seeking Letter of Credit Specialist who reports to Supervisor, Trade Service and Head, Operations & Trade Finance Services. He/she is responsible for advising letters of credit/amendments, issue and amend Irrevocable Reimbursement Undertakings, check documents 1st level, process payments, perform investigations, reviews the work processed by other Trade Finance Specialists from time to time.This is an ONSITE ROLE. EXCELLENT BENEFIT PACKAGE
QUALIFICATIONS 
• Practical knowledge of UCP (latest version), ISBP, Inco-terms, URR (latest version), URC 522 and other applicable regulations.
• Knowledge of Microsoft Office especially Word and Excel.
• Ability to communicate well, follow procedures and policies of the Bank, work under pressure, ability to meet deadlines, team player and an understanding to the concept of superior customer service.
• • Ability to work overtime as needed.
Salary 50k-80k depending on experience
#acgresourcesjobs