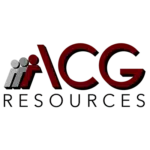 Job Ref: 14638
Salary: $80000 – $120000
Market Risk Analyst
The Market Risk Analyst reports to the Chief Risk Officer, and is responsible for the measurement, monitoring, control and reporting of the Bank's market risk exposure.
 
Monitors, analyzes, and reports market risk, including ad-hoc analysis in relation to market risk and using complex modeling techniques and quantitative analysis to determine value at risk (VAR) measurements; works with other departments to assess risks associated with specific proposed or actual transactions, as requested.
Daily monitoring of risk, concentration, stress and Value-at-Risk exposures against limits and risk appetite,, while remaining constantly aware of current market dynamics.
Liaising with trading desks with respect to exposures, new business and market activity and perform in depth analysis of books and trading strategies, and implement appropriate Stress Testing analyses.
Minimum Qualifications: 
Bachelor's degree (or equivalent) with a concentration in finance, economics, statistics, mathematics, Physics, actuarial science or a quantitative finance related field; advanced degree preferred.
Minimum of 4 years' experience performing financial analysis and business reporting and monitoring business risk; proven experience in project management.
Strong experience in markets-related roles with an emphasis on market risk management.
A strong understanding of market risk controls and governance frameworks.
Familiarity with current regulatory initiatives such as Fundamental Review of Trading Book, Volker, stress testing.
Experience building and maintaining complex financial applications.
 
Salary:
($80,000 – $120,000)
#acgresourcesjobs