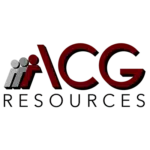 Job Ref: 14628
Salary: $125000 – $140000
VP Collateral Monitoring Associate- Asset Based Lending
Salary:  $125K – $140K, based on experience and skills
Hybrid:  3 days in office / 2 days remote, located in Manhattan
 CANDIDATE MUST HAVE FIELD EXAMINING EXPERIENCE
Qualifications Needed
Asset Based, Middle Market, and Factor lending relationships.
Strong credit and financial analysis skills inclusive of extensive knowledge of accounts receivable and inventory management.
Awareness of emerging markets, as well as political and economic climate of importing and exporting countries.
Risk management through all phases of the credit cycle, including loan workout/distressed debt.
Demonstrated past experience in employing effective collateral monitoring skills.
Detailed knowledge of financial and banking products and broad knowledge of the securities industry in general.
Responsibilities:
Review collateral field examinations and appraisals and provide timely feedback with regards to major findings to the business, credit risk, senior management teams and other stakeholders within the Bank.
Ensure that field examinations and appraisals commissioned by  are conducted in accordance with industry standards and best practices.
Assess the quality of information gathered by field examiners and appraisers to ensure (a) reliability of information, including but not limited to the conditions of the books and records, collateral and loan positions reported by the borrower, and (b) appropriateness of ratings provided by field examiners and appraisers.
Field questions from and provide guidance to field examiners and appraisers as deemed appropriate.
#acgresourcesjobs