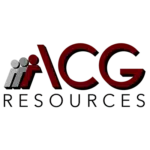 Job Ref: 14626
Salary: $65000 – $150000
AVP Accounting Management (bilingual Mandarin)
located onsite in Manhattan
The salary range for the AVP position is $65,000.00-$150,000.00. Actual salary is commensurate with candidate's relevant years of experience, skillset, education and other qualifications.
Job requirements
Bachelor's Degree is required, major in Accountancy related fields are required. Master's degree is preferred
A minimum of 5 years of progressive experience in large public accounting firm or large corporate accounting or financial reporting function in the financial service industry (especially banks) is required
Strong technical experience including in depth knowledge of US GAAP and financial reporting is required
Solid analytical, problem-solving and organizational skills with the ability to multi-task is required
The ability to comprehend and integrate business objectives with accounting implication is required
Outstanding verbal and written communication, coupled with the capacity to adeptly convey complex financial information across various functions to a non-accounting audience is required
Bilingual abilities in Mandarin is preferred
CPA certification is preferred
Responsibilities:
Assist in managing the month end close process and ensure that journal entries and other adjustments are processed before the monthly closing deadlines with proper supporting documentation;
Assist in monitoring periodic general ledger reconciliation process to ensure all reconciling items are timely and properly investigated and resolved;
Assist in the process of implementation of any new system or changes related to the general ledger;
Ensure the accuracy and timeliness of domestic and Head Office reporting;
Prepare annual financial statements and footnotes;
Perform flux analysis at the financial statement level and engage departments or management for potential risk or accounting error;
Assist in managing the financial reporting and controls process in compliance with the internal control requirements.
Develop and maintain accounting policies and procedures including adoption of new accounting standards;
Review and document differences between U.S. GAAP and IFRS.
#acgresourcesjobs