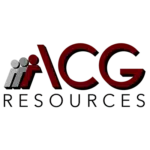 Job Ref: 14624
Salary: $100000 – $140000
Credit Applications (Financial Institutions)
Fluent in Chinese and English
Manage financial institutional client base. Develop new business, broaden existing relationships and provide the highest level of customer service. Organize various meetings for appropriate departments.
Prepare and Concentrate on credit applications for over major U.S. based FI and sovereign counter-parties, including analyzing financial spreadsheet and generate internal ratings, establishing detailed applications (e.g. operational business outlines, competitive analysis, financials analysis, etc.), reviewing credit rating periodically and preparing presentations to HO at credit committee meetings.
Work collaboratively with Treasury, including broadening CD/CP direct buyers and seeking business opportunities on treasury products/services with new financial institutions.
Manage the compliance and administration requirement of FI clients, including but not limited to KYC (Know Your Customer) requirements for account opening, account maintenance and management, customer enquiries and periodic reviews and client profile updates.
Prepare monthly reports and ad-hoc reports.
5+ years of experience in FI with client facing role.
In-depth knowledge of credit analysis and regular banking products (revolver, term loan, deposit etc.).
Strong understanding of the Financial Institutions sector and global market trends.
Deep understanding of deal structures, legal documents, financial statement analysis, and industry analysis.
Experience in credit application, in banking industry.
Demonstrated advanced marketing and negotiation skills.
Advanced presentation, quantitative analytical skills and interpretative skills with thorough knowledge of industry, related products, applicable policies and procedures.
Salary:
Depending on experience & skill
($100,000 – $140,000)
#acgresourcesjobs