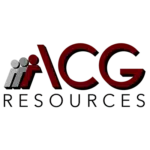 Job Ref: 14623
Salary: $75000 – $150000
Loan Administrator (Bilingual Mandarin Preferred)
Primarily responsible for reviewing and correcting all boarding elements and collateral input, including exceptions and lien perfection, on the bank's system of record. Safeguards all collateral and legal documentation while in the possession of the Bank. Acts as primary liaison with various departments (CBD and Operations) regarding loan administration. Contributes to other credit related ad hoc tasks where possible.
The Loan Administrator responsible for loan closing, & post-closing, loan disbursements, documents maintenance, documents review & support, collaterals maintenance, and will perform all other financial tasks related to the Credit Portfolio.
Review all Closing Documents prepared by Counsel with receipt of consistency letter in accordance to the credit approval and compliance with conditions precedent to closing. Ensure appropriate credit approvals and completeness in accordance with established Bank Policy and Procedures. 
Loan Administration roles & responsibilities:
Continue to improve and simplify the process on loan disbursements, credit agreements review, loan documents handling & maintaining, and collateral management to achieve the right balance between efficiency and effective control.
Provide independent control over in reviewing Credit Applications vis-a-vis Credit Documentation for Commercial lending of Syndication, and Bi-Lateral facilities to ensure all terms and conditions are satisfied to comply with the Bank's policies, and guidelines.
Loan pre-closing:
Review Credit Agreements and evaluate to determine the credit applications, and required documents for new and existing facilities that outline in the approved business applications.
Circulate for signatures after review.
Loan Closing:
Review and receive the required legal documents.
Provide independent control over loan disbursements after documents perfection upon receipt drawdown requests.
Provide quality advisory services and recommend solutions on all required documentation to avoid delay on business transactions.
Loan post-closing:
Oversee and control of Legal documentation for Corporate Banking clients.
Responsibility to review documentation in accordance with Bank policies and procedures, and facilitate loan closings after documents perfection.
Maintain and ensure that all required documents are properly executed and safekeeping in fireproof cabinet prior to limit activations.
Maintain and ensure that all required documents are properly executed and safekeeping in fireproof cabinet prior to limit activations.
Documents Maintenance:
Original Legal documents are being filed in the fire-proof cabinets/vault with the signed "Documentation Held List".
Electronic credit documents are saved in the Borrower's folders at the Shared drives as per the Risk Management Record Retention and Disposal Procedure.
Perfect all Collateral related to Real Estates, Cash collaterals, and Securities.
Follow up on post-closing and receipt of original documents. 
Perform ongoing maintenance and financial activity on the loan portfolio with ability to determine appropriate approval and availability of funds.
Complete coordination, review, and system (input of assigned new deals and amendments). Ensure that the bank's books accurately reflect the intentions of the credit agreement and credit approval.
Adhere to internal and external regulatory policies and procedures.
Collateral Management:
Based on the Bank guideline, the valuation of all Acceptable Collateral Types should be review annually to ensure the fairness of the collateral valuation
Annually collateral revaluation as part of the credit review (CRE collaterals), and quarterly collateral revaluation (e.g. aircraft collaterals, and servers & network equipment collaterals).
On a monthly basis, Risk Management circulates a reconciled Collateral Report to the Finance Department. Risk Management is responsible for reconciling the total amount in the Collateral Report with the applicable collateral-related accounts in the Trial Balance.
Minimum of 5 years of experience in loan administration and managing bilateral and agented deals.
At least a Bachelor Degree, or equivalent experience and training, with a minimum of 5 years in banking.
Strong or expert knowledge of MS Excel and MS Word.
Mandarin Chinese proficiency skills are preferred.
Salary:
Depending on experience & skill 
($75,000 – $150,000)
Legal background will be a plus, including but not limited to law related degrees, legal work experiences such as paralegal, legal assistant, legal research etc.
#acgresourcesjobs