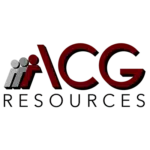 Job Ref: 14615
Salary: $60000 – $70000
Administrative Assistant / Receptionist bilingual Japanese 
located onsite in Manhattan
base pay equivalent of $60,000 – $70,000) + eligibility for overtime + eligibility for discretionary bonus based on qualitative performance measures. Fluency in Japanese/English is required.
Qualifications:
• Proficiency in Japanese and English required.
• Ability to work Monday to Friday 9:00am to 5:00pm in our NYC office with flexibility to work overtime as needed.
• At least two years of administrative/receptionist experience; previous work experience in a global organization preferred.
• Associate's degree in Business Administration, Accounting, Finance, or related discipline desirable.
• Strong knowledge of Microsoft Office (Word, Excel, PowerPoint); proficient in data entry and budget management.
• Excellent communication skills (including via phone, e-mail, and in person); ability to independently compose correspondence, maintain confidentiality, and display discretion.
• Exceptionally strong presentation and interpersonal skills are essential, with the ability to adapt and collaborate with various departments and all levels of staff.
Essential Duties:
• Serve as representative of the company by greeting and attending to guests upon arrival. • Establish primary contact and rapport with clients, vendors, and visitors at reception desk; create appointment schedules; ensure reception area and all conference rooms are safe, clean & presentable.
• Provide corporate-wide administrative and facilities support, including but not limited to coordinating organizational meetings (weekly team head meetings, company meet-ups, corporate events, etc.), interacting with the building for facilities requests, implementing various security procedures, issuing/collecting ID cards, maintaining records, and vendor coordination.• Arrange corporate travel, business dinners and meetings by developing itineraries and agendas, booking other transportation, arranging lodging and meeting accommodations, and handling expense reconciliations.
• Provide support to expatriate staff on administrative matters; collect, compile, and submit requested information to parent company in Japan.
• Answer internal and external phone calls and direct or otherwise respond to all calls as appropriate.• Administer company PC's and Mobile devices.
• Receive, sort and distribute official documents and mail addressed to the office.
• Support internal audit preparation; prepare documents required for the annual internal audit and annual ACA mock audit.
• Order company-wide business cards and distribute to all employees. Assist with the preparation of Holiday cards.
 #acgresourcesjobs