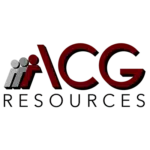 Job Ref: 14604
Salary: $0 – $
Compliance Projects Management Office (TEMP)
Reports to the Head of Regulatory Compliance and is responsible for the
management and oversight of projects related to the Bank's compliance
functions. The incumbent shall ensure the bank's BSA program functions at
a high level of compliance with the BSA/AML related laws and regulations,
internal policies and Federal regulatory expectations.
A. Program Oversight
Support the bank's Regulatory Compliance and BSA Officers' responsibilities relating to ensuring an effective Bank Secrecy Act/Anti- Money Laundering/OFAC Compliance Program that is following current industry best practices, regulatory guidance, and requirements.
Ensure the guidance: relevant policies, procedures, and processes to comply with all applicable BSA/AML/OFAC rules, regulations, and regulatory guidance; ensure the organization is effectively implementing these processes.
Monitor the performance of the BSA/AML/OFAC Compliance Program and related activities on a continuing basis, providing guidance to Compliance management on appropriate steps to improve its effectiveness and keeping management informed. This includes timely review of BSA/AML cases and timely filing of SARs.
Facilitate remediations of BSA/AML/OFAC audit and examination findings and ensure relevant processes are updated and staff are trained to prevent future violations.
B. Establish project governance Structure.
C. Provide Management Reports
D. Prioritize projects as per strategic business objectives.
E. Plan and schedule resource efficiently
Plan and schedule resources efficiently. This includes ensuring that the
right resources are allocated to the right project at the right time. These
includes:
Eliminating silos of spreadsheets with a single resource plan.
Creating visibility of resource capacity, competency, and availability for all stakeholders.
Establishing a real-time resource scheduling to accommodate the fast-changing ground reality.
Tracking all types of work, i.e., external engagements that are completely outsourced to a Vendor, consultants engaged to support the bank with day-to-day Compliance activities, etc.
Establishing multi-dimensional viewing and overcoming challenges of matrix structure.
F.  Forecast and enable resource capacity planning.
G. Maximize strategic & billable resource utilization.
H. Training
All compliance related projects must be executed in accordance with relevant bank procedures, to align with regulatory expectations. Consultants and analysts working on these projects must therefore go through an onboarding process that includes Training on bank procedures that are applicable to the project. The relevant procedures must also be made available to the consultants.
Minimum Qualifications, Skills, & Competences:
Bachelor's degree (or equivalent); Juris Doctor preferred.
Minimum of fifteen years of BSA/AML and OFAC compliance experience in a US National Bank setting.
Minimum of seven years senior compliance experience in a US bank providing correspondent banking offering to foreign banks with a solid understanding of correspondent banking products, services, and geographies.
Experience managing Compliance projects.
Professional certifications in risk management are required in addition to ACAMS certification.
Comprehensive knowledge of FFIEC guidelines, OCC regulations and Local laws, rules and regulations affecting foreign and domestic banking organizations operating in the U.S.
Ability to communicate effectively with all levels of the organization, internal and external stakeholders.
Must possess strong problem-solving and negotiation skills, strong initiative, and sound judgment.
Effective people manager, experienced in building trust and leading teams to achieve strong performance.
High level of discretion with proven ability to handle confidentially all aspects of the role.
#acgresourcesjobs