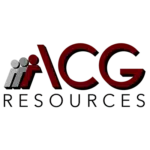 Job Ref: 14602
Salary: $95000 – $130000
Junior Credit CLO Analyst
The Structured Credit CLO analyst's main responsibilities include credit evaluation of current CLO market new deal offerings, monitoring active deals in current CLO portfolio, seeking approvals from Head Office, liaison between multiple internal departments at the branch such as legal, accounting, operations etc. and external counter-parties including, but not limited to, arranging banks and asset managers.
Reviews potential assets in assigned products/industries and prepares CLO credit applications and makes investment recommendations.
Ensures compliance with applicable investment guidelines and directives from Head Office and Branch Management.
Monitors assigned assets/products/industries to maintain credit quality through asset/product/industry appropriate measures, i.e., financial analysis and trends, cross-sectional analysis, cashflow analysis and market value/liquidity.
Prepares all applications and reports and makes recommendations on all amendments, refinancing and other ongoing activities.
Responsible for all Head Office and Branch monitoring and reporting requirements, including rating review, business review of documentation, regulatory review, booking and financial and portfolio review requirements, with support from Operations Analyst as designated.
May conduct or support deal structuring activities.
Performs other duties and responsibilities as assigned by management.
Experiences/ Skill:
Bachelor's degree in Finance or Economics or equivalent with 2+ years related experience.
Good knowledge of finance and basic accounting.
Good knowledge of commonly used research resources, including Bloomberg, EDGAR, and rating agencies.
Good knowledge of CLO / HYL product and market and relevant work experience in CLO investment (both primary and secondary) strongly favored.
Good knowledge of corporate finance transactions and loan markets.
Advanced in Microsoft 365 (Excel, PowerPoint, Word, Outlook, and Access) and some modeling capabilities.
Knowledge of Intex, Bloomberg, Capital IQ a plus.
Excellent written and oral communication skills
Salary:
Depending on experience and skill
($95,000 – $130,000)
#acgresourcesjobs