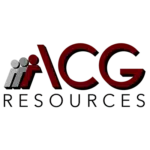 Job Ref: 14581
Salary: $60000 – $100000
We have a new role open with a reputable insurance company in Tarrytown, New York! Our client is seeking an account executive to handle a bond desk independently.
Duties include:
Managing various size bond programs with responsibility for profitable results while seeking out and taking advantage of new account opportunities.
Manage and grow existing strong relationships with clients and carriers.
Accountable for accurate underwriting documentation/information in account management systems and adherence to documentation standards.
Analyze complex/demanding accounts and risks.
Ability to review and understand complex owner contracts for underwriting review with client's and surety company
Requirements:
A property and casualty license
7-10 years surety bond experience
Ability to think strategically and to understand a situation and develop a strategy to achieve the desired outcome.
Ability to drive agency performance.
Comfort with making quick sound decisions and negotiating terms and conditions on complex accounts and risks.
Salary Range:
Depending on experience and skill
($60,000-$100,000)
#acgresourcesjobs