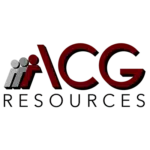 Job Ref: 14574
Salary: $0 – $
CRE Business Analyst Consultant Temp Chinese/Mandarin (Queens)
located onsite in Flushing, Queens
Job Requirements:
 
–          Bachelor's degree is required.
–          Major in Accounting, Finance, Economics or equivalent fields preferred.
–          3+ years of relevant work experience.
–          Must be detail orientated, organized and can multitask.
–          Knowledge on credit underwriting, commercial banking process and portfolio monitoring skills.
–          Analytical, problem solving and communication skills.
–          Must be able to work independently and also be a team player.
–          Knowledge on Word, Excel, PowerPoint and etc.
–          Bilingual in Mandarin and English, able to read and write Chinese and English.
Job Description:
 
–          Be responsible for marketing and underwriting medium-sized CRE and C&I loan business, developing and maintaining business relationship with customers, soliciting new corporate customers, preparing loan analysis and loan recommendation to meet the target set by section head and Branch Manager.
–          Perform credit control, process loan resource and provide post lending management in comply with regulatory requirement and the bank's Policy and Procedure.
–          Work with QCU and BSA to perform loan customer account reviews.
–          Report to Vice President of QNB Business Development Department.
 
#acgresourcesjobs