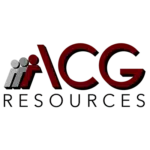 Job Ref: 14573
Salary: $0 – $
KYC Analyst Consultant Temp (Chinese/Mandarin)
located onsite in Manhattan
Job Requirements:
 
–          Bachelor's degree is required.
–          1-4 years' work experience with knowledge of SQL, Python, advanced excel and dbase skills as well as coding, programming, and visualization tools.
–          Design and construct data pipelines to process large sets of structured and unstructured data for customer KYC/CIP/CDD/EDD risk identifications and reporting.
–          Utilize various programming languages and data reporting tools to enhance compliance risk identification and reporting.
–          Visualize KYC data by using advanced data dashboard display and/or business intelligence tools.
–          Perform customer compliance data validation and quality control to ensure accuracy and completeness.
–          Perform CVT team tracking logs reconciliations and monthly metrics reporting.
–          Develop and maintain relevant KYC CRR processes procedures and manual.–          Compliance data extraction methods tuning and optimization.
–          Automate and standardize the CVT KYC tracking and metrics reporting.
–          Design and architecture of robotics process automation solutions and framework for KYC CVT's BAU process.
–          Provide Data Analytics support to KYC Team SMAs to recalibrate customer compliance CRR model.
–          Support CVT KYC SMAs during the periodic update of the compliance CRR model to ensure consistency with current regulatory requirement.
–          Identify processes improvements and provide technology support and recommendations for AML data and the review.
–          Proficiency in MS Office (e.g. Word, Excel, PowerPoint), Python, R Studio, SQL, and Project Management is required.
–          Fluent in Mandarin, Chinese preferred.
Job Description:
 
–          Assist with customer data analysis, compliance model recalibration, and process automation.
–          Perform thoughtful qualitative/quantitative analyses on compliance related data sets, extracting, normalizing, and preparing transactional data for each customer as well as ad hoc data and process automation related projects.
#acgresourcesjobs