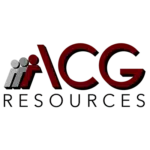 Job Ref: 14572
Salary: $75000 – $100000
Treasury Officer bilingual Chinese
located in Manhattan
Base salary $75K-100K, depending on experience & skills
Required Education and Experience:
Bachelor's degree (B. A. or B. S.) from four-year college or university.
3-5 years' experience of treasury, finance or risk management in financial institutions
Experience in Treasury governance functions including building governance frameworks, policies, standards, procedures
Experience related to liquidity management, asset liability management, fund transfer pricing, funding plan
Experience of bank's wholesale funding market including FHLB advances, Brokered CD and listing service, Federal Reserve discount window, Federal Funds sold/purchased, Secured/unsecured financing
Experience related to reserve investment strategy and implementation
Essential Functions:
Reasonable accommodations may be made to enable individuals with disabilities to perform the essential functions.
. Assist in monitoring the Bank's daily cash flow and liquidity and report to Treasury manager.
. Create and distribute daily Treasury Department reports to senior management.
. Act as a back up to Treasury manager in daily Treasury Department related tasks.
. Collect, monitor and report market rate fluctuation and economic news.
. Experience / understanding of ALM and IRRBB management and modeling.
. Experience / understanding of Treasury risk management & functions.
#acgresourcesjobs