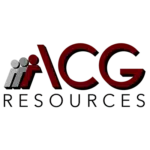 Job Ref: 14571
Salary: $100000 – $125000
Real Asset Investment Associate Hybrid
located in Manhattan, requiring at least three days in the office per week
Exempt, base salary $100-125k + eligibility for discretionary bonus based on  performance measures.
Experience/Qualifications:
• Strong academic background including Bachelor's degree, preferably in finance, real estate, or other related field.
• 2-4 years of relevant experience in real assets at an institutional investor (including insurance company, pension fund, endowment, foundation, SWF or family office), investment consultant or investment manager.
• Understanding of financial metrics and concepts.
• Experience and professional manner in interacting directly in-person with senior members of the investment community.
• Strong command of MS Office software, advanced Excel and financial modeling applications; proficiency with Bloomberg and related automated research tools.
• Experience with database software, such as Power BI, is beneficial.
Essential Duties/Function:
• Manage and produce reporting on a monthly and quarterly basis for existing portfolio of investments to monitor portfolio performance.
• Prepare real assets and macroeconomic research to present to senior management. • Assist in the diligence of investments in real asset focused commingled funds alongside other team members.
• Participate in meetings and/or site visits to meet with members across each manager's platform and tour representative assets for the proposed strategy, as required.• Facilitate operations team in managing investment related activities.
• Engage in implementation of ESG initiatives and measurement across portfolio.
• Frequent contact with offices in London and Tokyo.
#acgresourcesjobs