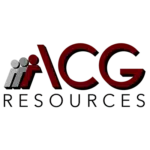 Job Ref: 14567
Salary: $80000 – $100000
Job Title: Core Software Engineer/Development (Onsite) 
Location: Clearwater, Florida
Must be authorized to work in the US- Sponsorship not available
Job Summary:
As part of development team, the individual will be involved in the full application development life cycle. Will collaborate with product managers, project managers and quality assurance engineers, to create software solutions that meet the needs of client and users. Work on projects managing deadlines and project timelines. Troubleshoot and debug issues and recommend solutions. Provide technical support to users of software application and continuously improve the software application to enhance user experience and optimize performance. Overall will be responsible for creating high-quality software applications that meet user needs and deliver business value.
 
Experience and Skills:
Bachelor's degree in Computer Science or related field with 3-5 years of relevant development experience.
Strong understanding and hand-on experience with VC++.NET and Common Language Runtime(CLR) and MFC(Microsoft Foundation Classes).
Good knowledge of C++ programming language including object oriented programming.
Programming experience with memory management, pointers and low-level programming concepts specific to C++.
Experience with using Visual Studio IDE for VC++ development and debugging.
Experience in integrating databases with VC++.NET CLR applications using ADO.NET database libraries.
Understands mixed-mode programming, interoperability and memory management in C++/CLI.
Experience with version control tools like Git, TFS, VSTS…etc.
Strong written and verbal communication skills.
Eager to learn and keep up with the latest trends and best practices in development.
Salary:
Depending on experience & skill
($80,000 – $100,000)
#acgresourcesjobs