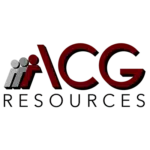 Job Ref: 14565
Salary: $60000 – $95000
Quality Assurance Officer (Compliance) 
The Quality Assurance Officer reports to the Chief Risk & Compliance Officer and is responsible for performing ongoing assessments and quality assurance reviews within the Risk Department to evaluate the effectiveness of the Bank's AML and Sanctions compliance policies, assurances, and procedures.
Essentail Functions & Accountabilities:
Develop, maintain and update Quality Assurance Program.
Perform ongoing validation of monitoring strategies to ensure appropriate AML and sanctions governance and assurance.
Analyze KPIs (key performance indicators) to ensure that existing AML and compliance processes are at a level commensurate with regulatory expectations.
Submit timely and accurate documentation of performed data quality assessments and AML quality assurance reviews to the Head of Compliance.
Identify possible improvements to the AML/Sanctions infrastructure and communicate findings to the Head of Compliance.
Participate in ad-hoc projects such as new system implementation, system model validation etc.
Assist the HoC to respond to audit and regulatory requests for information and during audits/examinations.
Qualifications:
Minimum 5 years of AML, compliance, investigations, quality assurance, risk operations or other related experience preferably in a bank of a foreign banking organization.
Strong knowledge and understanding of BSA, AML, OFAC, FinCEN, and the USA PATRIOT Act laws and regulations.
Knowledge of top AML compliance platforms (FIS, Actimize, etc.) is a plus.
Excellent interpersonal, organization, and communication skills.
Excellent writing, presentation, and analytical skills.
Uses an analytical approach to problem solving, with a focus on managing a team environment coupled with attention to results and a sense of urgency.
Proven ability to use excellent judgment and solid leadership. 
Education & Qualifications:
Bachelor's degree required.
ACAMS certification and membership.
PC skills: Strong working knowledge of Microsoft Word, Excel, Power Point; Lexis-Nexis, World-Check, Banker's Almanac, etc.
Strong internet search capabilities.
Salary:
Depending on experience & skill 
($60,000 – $95,000)
#acgresourcesjobs