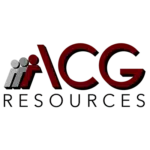 Job Ref: 14564
Salary: $80000 – $130000
IT Project Manager (Bank Experience Preferred)
Description:
Leverage your expertise in both Agile and Waterfall methodologies and bring project management best practices to deliver the best results and help evolve our PMO maturity.
Manage complex strategic initiatives and collaborate with cross- functional teams to deliver on strategic goals designed to transform our operations, and enhance end to end customer journey.
Help remove impediments and foster a collaborative environment for high-performing teams with a continuous improvement mindset.
Leverage your expertise in change management to help the team embrace and adapt change in a dynamic, fast paced, and growth oriented environment.
Demonstrate a sense of urgency and ownership to deliver projects in the most efficient and effective way with a smooth transition to Operations Team & product owners.
Proactive stakeholder engagement in setting project direction and taking the initiative to resolve project related issues while demonstrating diplomacy and tact.
Skilled at creating and delivering executive level communications & presentations.
Develop Project management framework and relevant documentation.
Assist in the definition of project scope and objectives, involving all relevant internal stakeholders and ensuring technical feasibility.
Develop comprehensive project plans to be shared with stakeholders.
Coordinate internal resources and third parties/vendors for the flawless execution of multiple projects.
Measure performance using appropriate project management tools and techniques.
Perform risk management to minimize potential risks.
Create and maintain comprehensive project documentation.
Project Manager Must Have Skills:
An undergraduate degree in Business Management, Engineering, Computer Science, or other demonstrated relevant degree; or a college diploma with a specialization in project management.
A certification in project management (ex. PMP®, PRINCE2™, SCRUM master), or equivalent.
Minimum of 2 years of experience and responsibility for all aspects of project management including but not limited to the creation and management of project deliverables such as the stakeholder analysis, project charter/PID, schedule, budget, risk plan, quality plan, and status reports.
Experience in information technology and banking related projects.
Experience in Organizational Change Management (ex. Prosci).
Proficient with project management software (ex. MS-Project).
Proficient in the use of MS Office productivity tools (ex. MS Word, Excel, PowerPoint, Outlook).
Experience with diagramming software (ex. MS Visio).
Understanding of Agile; experience with Agile tools such as Azure DevOps.
Experience delivering ITSM and lean processes or operational technology support to banking industry.
Salary: 
Depending on experience & skill 
($80,000 – $130,000)
#acgresourcesjobs