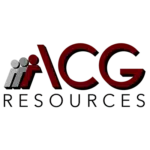 Job Ref: 14563
Salary: $50000 – $80000
Wire Transfer Specialist
Responsible for processing incoming & outgoing international and domestic wire transfer activity using various systems, research and respond to any wire related inquiries received from other banks or financial institutions. Follow loss prevention procedures for all incoming and outgoing wires.
Essentail Functions & Accountabilities:
Accurately process outgoing and incoming international and domestic wires through our internal wire system and ensure the accurate and timely upload through SWIFT and Fedline.
Provide exceptional customer service and ensure that clients are served promptly, courteously, efficiently and professionally.
Understand and comply with bank policy, laws, regulations, and the bank & BSA/AML Program, as applicable to your job duties. This includes but is not limited to; complete compliance training and adherence to internal procedures and controls; report any known violations of compliance policy, laws, or regulations and report any suspicious customer and/or account activity.
Identify economic and trade sanctions against targeted foreign states, organizations, and individuals as set forth by OFAC (Office of Foreign Assets Control).
Identify signs of potentially fraudulent wire transfers by recognizing keywords from customers and bankers; report all suspected wire fraud to Operations Manager.
Professionally and effectively communicate and explain all aspects of all wires, and financial aspects of foreign wire transactions in respect to exchange rates and basis points, to customers.
Ensure all funds are properly accounted for by balancing the wire system at opening and at closing, and balancing the wires proceeds general ledger account. Clear IMAD/OMAD and any stale dated entries.
Ensure relevant wire fees are corrected for transaction processed.
Handle other duties daily including balancing, maintaining logs, performing research, filing, and other operational duties as assigned and that all duties and responsibilities are performed accurately, timely and efficiently and according to bank policy and procedures.
Core Skills:
Understanding of the Federal Regulations governing Wire Transfer transaction to minimize/eliminate potential loss to the Bank.
Familiarity with all federal and state banking regulations, including, but not limited to the Bank Secrecy Act and the USA Patriot Act.
Strong problem-solving skills and sound judgment.
Demonstrated ability to handle multiple tasks simultaneously.
Exceptional organization skills.
Excellent attention to Detail.
Ability to communicate positively and effectively with customers and bank employees.
Ability to apply proper policies, procedures, and guidelines to determine and prevent fraudulent activity.
Basic knowledge of accounting, balancing principals and bank operations.
Solid technology skills, including intermediate proficiency with Microsoft Office Suite.
Minimum Requirements:
Minimum 3 yrs experience in banking.
Associate Degree (or equivalent). Bachelor's degree preferred.
Two years' experience in domestic and international wires required.
Thorough understanding of the wire transfer process and associated regulations.
Salary: 
Depending on experience & skill
($50,000 – $80,000)
#acgresourcesjobs