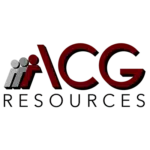 Job Ref: 14561
Salary: $60000 – $90000
Treasury Operations/Back Office Specialist
Responsible for processing, verifying including paying and receiving and treasury back office. The incumbent of this position shall be responsible for adhering to the provisions stated in the Employee Accountability Policy Statement.
Essentail Functions & Accountabilities:
Accountable for job performance actions, which includes decision(s) impacting position responsibilities conforming to the bank's risk appetite and tolerance levels as articulated in the bank & Risk Appetite & Tolerance Framework, mitigating violations or breaches to the bank's risk appetite in the exercise of their empowerment and the achievement of desired job performance outcomes as directed by Management.
Protects the integrity of the Bank by ensuring that it operates in accordance with legal and regulatory requirements, abides by the Bank's Code of Conduct, and promotes compliance in the way business is conducted.
Processes back-office transactions and verifies transactions processed.
Treasury Operations (FX processing, MT202 & 202 COV processing, booking & terminating of placements, confirmation of Treasury trades etc.)
Funds transfers especially MT101, 102, 202, 103 & wire clearing.
Fedwire, SWIFT & CHIPS • Investigates outstanding transactional issues, as appropriate.
Ensures back-office services are completed in a timely and accurate manner.
Reviews cash position report daily, which reflects incoming and outgoing transactions of the Bank, to ensure intraday and overnight liquidity.
Generates end of month GL proofs and other management reports as necessary.
Reviews nostro account reconciliations and takes corrective action.
Reviews deals from the trader and ensures that confirmations are received, as appropriate.
Minimum Requirements:
College degree or 5 years of experience in Bank back-office services.
10 years banking experience in operations, with a focus on back-office functions.
Strong oral and written communication skills.
Working knowledge of S.W.I.F.T., FRB Fedwire, Correspondent's Funds Transfer Systems.
Proficiency in Microsoft Office.
Salary:
Depending on experience & skill
($60,000 – $90,000)
#acgresourcesjobs