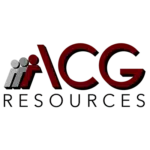 Job Ref: 14561
Salary: $60000 – $90000
Team Lead Treasury Operations
 The Team Lead Treasury Operations reports to the Head, Funds Transfer and is responsible for supervising and verifying including paying and receiving and treasury back office deals. .
Supervises back-office transactions and verifies transactions processed.
Treasury Operations (authorization of FX processed, MT202 & 202 COV processed, accepts booking & liquidation of placements, confirmation of treasury trades, etc.)

Authorize Funds transfers especially MT101, 102, 202, 103 & wire clearing.

Authorize Fedwire, SWIFT & CHIPS transactions.

Investigates outstanding transactional issues, as appropriate.

Ensures back-office services are completed in a timely and accurate manner.
• Reviews cash position report daily, which reflects incoming and outgoing transactions of the Bank, to ensure intraday and overnight liquidity.
• Generates end of month GL proofs and other management reports as necessary.
• Reviews nostro account reconciliations and takes corrective action
• Reviews deals from the trader and ensures that confirmations are received, as appropriate.
.
MINIMUM REQUIREMENTS:
College degree or 5 years of experience in Bank back-office services

10 years banking experience in operations, with a focus on back-office functions.

 Working knowledge of S.W.I.F.T., FRB Fedwire, Correspondent's Funds Transfer Systems.

Proficiency in Microsoft Office
  #acgresourcesjobs