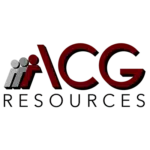 Job Ref: 14560
Salary: $70000 – $110000
Job Summary:
The Internal Control Officer reports to the Head Internal Control and is responsible for the safety and soundness of the internal control environment. The incumbent of this position shall be responsible for adhering to the provisions stated in the Employee Accountability Policy Statement.
Essential Functions & Accountabilities:
Accountable for job performance actions, which includes decision(s) impacting position responsibilities conforming to the bank's risk appetite and tolerance levels as articulated in the bank & Risk Appetite & Tolerance Framework, mitigating violations or breaches to the bank's risk appetite in the exercise of their empowerment and the achievement of desired job performance outcomes as directed by Management.
Protects the integrity of the Branch by ensuring that it operates in accordance with legal and regulatory requirements, abides by the Branch's Code of Conduct, and promotes compliance in the way business is conducted.
Assists in the preparation of a Branch Risk assessment and annual Internal Control Review Plan
Prepares and presents reports regarding Internal Control Reviews in a timely and accurate manner; ensures the Internal Control Department always meets regulatory requirements.
Coordinates reconciliation and/or liquidation of General Ledger items within established transit times.
Conducts timely periodic reviews as set forth in the annual Internal Control Plan; identifies delays in review, if any; ensures effectiveness of such reviews; and ensures corrective action is taken as needed.
Identifies and reports potential risk exposures within Branch operations and recommends mitigating controls to prevent or minimize such potential exposures.
Administering and monitoring of access to branch systems and applications to detect and/or prevent and report unauthorized access.
Conducts monthly reviews of General Ledgers (GL)Proofs and ensures lines items agrees are accurate and provides assurance to management.
Minimum Qualifications:
Minimum 5 years experience in Audit or Internal Controls
In-depth knowledge of applicable regulatory requirements of banks and their application to business processes and procedures
Bachelor's degree (or equivalent) with a concentration in accounting and/or Finance
Strong oral and written communication skills
Salary:
Depending on experience & skill
($70,000 – $110,000)
#acgresourcesjobs