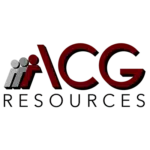 Job Ref: 14544
Salary: $0 – $
KYC Consultant Temp
located onsite in Manhattan
 
Job Requirements: 
–          Bachelor's degree is required.
–          3-10 years of transaction monitoring experience (prefer experience with correspondent banking/intermediary wires) including alert review, case investigation, knowledge of BSA and AML background.
–          Experience with completing/reviewing KYC files and has an understanding of BSA, AML, and OFAC laws.
–          Detailed oriented, well-organized, have strong written and verbal communication skills.
–          Working knowledge of Microsoft Office products especially Word and Excel. 
–          The candidate should be a quick learner, critical thinker, eager to learn, have a positive attitude and be a team player.  
Job Description:
–          Perform Quality Assurance reviews of customer KYC files for new account openings, periodic-refresh of existing customers, off-boarded customers, and trigger-based events. 
–          Ensure that customer files are complete, up-to-date, accurate, and consistent with the Bank's customer onboarding and maintenance procedures and applicable regulatory requirements. 
–          Be responsible for documenting file reviews and maintaining an internal tracking log for items requiring remediation. 
–          Identify trends, areas of improvement and potential training opportunities for the KYC team.
–          Assist with the preparation of quarterly reports detailing the KYC reviews for senior management.
–          Perform Quality Assurance reviews of Transaction Monitoring/ Intermediary Wire alerts/cases/SARs ensuring correct alert/case/SAR dispositions, identifying trends, and identifying the applicability of scenario objectives. 
–          This analyst will also be utilized for special projects as needed especially with the new TOM implementation.
#acgresourcesjobs