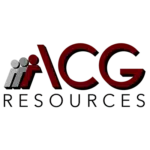 Job Ref: 14539
Salary: $0 – $
Compliance Investigations/Legal Consultant Temp
located onsite in Manhattan
Job Requirements:
 
–          Bachelor's degree is required, Master's Degree or JD preferred.
–          1-3 years of work experience directly related to complex and sensitive investigations: any combination of AML/BSA, fraud, financial irregularities, FCB (Foreign Correspondent Banking), Project Management experience helpful, etc. 
–          Paralegal and Law background could be helpful. 
–          Ability to read/write in Mandarin is not a required, but could be helpful to specific assignments.
–          Knowledge of U.S. Banking regulations and compliance practice, compliance risk management, and Risk Governance Framework with strong emphasis on all aspects of BSA, AML and OFAC.
–          Experience in compliance, legal, and financial industries or related.
–          Experience leading teams within financial services, fraud management, risk, legal/compliance or other relevant leadership and or management positions preferred.
–          Sound understanding of due diligence, risk identification and mitigation.
–          Demonstrated strong analytical (judgement) skills and high attention to detail.
–          Excellent written and oral communication skills, including presentations to audiences ranging from Senior Management, Regulators, Auditors to Analysts.
–          Excellent organization and prioritization skills.
–          Advanced PC sills, including Excel, Word and PowerPoint required.
–          Adherence to administrative excellence and ability to switch roles from analyst to quality assurance, depending on the assignment.
–          Ability to perform and analyze due diligence reviews.
–          Ability to handle manual alert review of bank returns.
 
Job Description:
 
–          Be primarily responsible for assisting FIU-EET with investigations and responses to external inquiries.
–          Conduct enhanced due diligence reviews and research.
–          Escalate unusual activity and risk to appropriate parties in compliance with the Bank Secrecy Act (BSA), The USA PATRIOT Act, US Treasury AML guidelines, OFAC, SEC, FINRA, FRB, FinCEN, and FIU/L2 + L3 Team requirements.
–          Respond to inquiries made via FinCEN 314(a), 314(b), fraud and law enforcement requests.
–          Special Assignments by Senior Management are also acknowledged as part of the EET workflow.
 
 #acgresourcesjobs