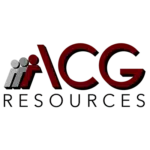 Job Ref: 14534
Salary: $50000 – $60000
Human Resource Specialist
Full time
In Office – North Brunswick, NJ
Salary: 50k-60k (depending on experience and skill)
Exciting opportunity to work directly with the principal of a family business in the financial services industry. This role will be responsible for growing in Human Resources from a Specialist to eventually the HR and Operations Manager. The ideal candidate will have experience in Human Resources working with hourly staff, resolving employee conflicts, implementing and following local laws and policies, and being the first point of contact in management. Some suitable backgrounds will include retail management, warehouse management, or medical/healthcare management.
Responsibilities:
Respond to internal and external HR related inquiries or requests and provide assistance.
Redirect HR related calls or distribute correspondence to the appropriate person of the team.
Maintain records of personnel-related data (payroll, personal information, leaves, turnover rates etc.) in both paper and the database and ensure all employment requirements are met.
Liaise with other departments or functions (payroll, benefits etc.).
Support the recruitment/hiring process by sourcing candidates, performing background checks, assisting in shortlisting, issuing
employment contracts etc.
Assist supervisors in performance management procedures.
Schedule meetings, interviews, HR events etc. and maintain the team's agenda.
Coordinate training sessions and seminars.
Perform orientations, onboarding and update records with new hires.
Produce and submit reports on general HR activity.
Assist in ad-hoc HR projects, like collection of employee feedback.
Support other functions as assigned.
#acgresourcesjobs