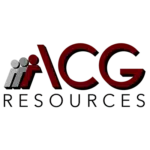 Job Ref: 14524
Salary: $75000 – $75000
One of Northern New Jersey's most aggressive and fastest growing bank is seeking an Anti-Money Laundering Analyst II. The role entails daily monitoring of account activity; as well as conducting in depth investigations of potentially suspicious activity that may be related to money laundering, terrorist financing, fraud or other criminal acts.
 
Responsible for oversight and management of the AML Software system, addressing alerts, conducting investigations and updating case management tracking reports. Also investigates AML issues and concerns reported by other Bank personnel. Communicates and works with Business Units to understand and resolve AML investigations 
Education and/or experience equivalent to graduation from a university or college of recognized standing.
ACAMS Certification Preferred 
Minimum of 3 to 5 years of related experience in the banking business; with a preferred experience in Retail Banking operations (transactions workflows & systems) and, Compliance, Anti-Money Laundering, Risk Management or Internal Audit functions.
Broad knowledge of laws applicable to money laundering, including the BSA, The Patriot Act, and Suspicious Activity Reporting requirements, and OFAC requirements. Knowledge of all BSA regulatory filing requirements.
Proven capability to perform highly complex compliance activities and understanding compliance monitoring.
Proficiency in the use various software programs including Microsoft Word, Excel, and Outlook, and experience with online research systems including web-based tools, with preferred experience with AML and/or fraud transaction monitoring systems preferred.
Proven ability to identify and understand Rules/Scenario data requirements for the AML monitoring system. 
Base Salary up USD75K depending on experience and skill sets 
#acgresourcesjobs