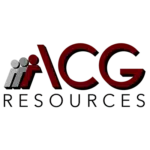 Job Ref: 14515
Salary: $75000 – $100000
Senior Account Manager Role
This company is a top national specialty insurance brokerage and risk management firm assisting organizations and individuals to simplify the process of protecting assets, offering benefits and minimizing liability. With over 115
offices and 3,400 employees across the US & Canada, they thrive on their passion to be ranked a Best Places to Work since 2018 by their most important asset, their employees. For 2020, the company was named 6th Fastest Growing Firm, 12th Largest Personal Lines Broker, 11th largest privately-held P&C Broker and the 16th largest US broker by Insurance Journal.
Primary Responsibilities & Duties:
Building and maintaining constructive and effective relationships with clients by leveraging commercial P&C insurance knowledge and expertise to actively service existing accounts and develop new business opportunities. 
Marketing, new business placement, underwriting, servicing, renewal negotiation, risk analysis, consulting, problem resolution, reviewing and rating.
Fostering an environment of personal accountability by managing appropriate system records of service, marketing, and policy communications with clients and carriers in AMS accordingly.
Nurturing professional relationships with clients & underwriters through the facilitation of meetings & consistent contact.
Participating in the retention of renewal business. Interacting with producers to prepare specifications, applications, underwriting data and related information in the marketing of insurance products.
Ensuring the client has continuous and proper coverage and advising the client of any recommendations within a mutually established timeline.
Reviewing current policies and providing recommendations regarding placement options. Utilizing coverage checklists and a network of industry contacts to determine appropriate coverage and premiums.
Supporting the placement of new business & new lines of coverage by setting up accounts, collecting needed documentation, and reviewing plan details with client and carrier.
Executing coverage analysis as needed as well as providing the client with accurate quotation for any additional coverage's.
Requirements and Qualifications:
A minimum of 5 years' experience of Commercial Lines client management experience.
Valid NJ P&C insurance license.
Industry specific designations preferred- CIC, CPCU or similar.
Proficient in insurance agency management systems, AMS 360 and Work Smart preferred.
Extensive carrier/market appetite knowledge to manage placement of new/renewal business.
Understanding of marketplace trends and best practices to best meet client needs.
Excellent verbal & written communication & presentation skills.
Ability to clearly document files.
Proficiency in computer applications, esp. Microsoft Office Suite.
Flexible, and able to work effectively under pressure, handling multiple tasks with interruptions and changing priorities.
Exceptional organization and time-management skills.
Salary:
Depending on experience and skill
($75,000 – $100,000)
#acgresourcesjobs