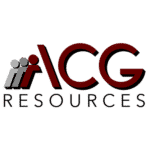 ACG Resources
Job Ref: 14514
Salary: $90000 – $110000
Fixed Income Assistant Trader bilingual Japanese Hybrid
located in Manhattan/Hybrid schedule (at least three days in the office per week)
Exempt, base salary $90-110k, (salary is contingent on experience) eligibility for discretionary bonus based on qualitative and quantitative performance measures.
Fluency in Japanese and English is a requirement.
Experience:
• Bachelor's degree in Finance, Economics, or equivalent work experience.
• At least 3-5 years of experience in financial services, with emphasis on bond market analysis, fixed income trading and fund management.
• At least 2-3 years of portfolio administration experience within the financial services industry.
• Strong command of MS Office software and advanced Excel; proficiency with Bloomberg and related automated research tools.
Fluency in Japanese and English required.
Essential Duties/Function:
Assess, develop and implement internal guidelines and standards regarding the processing and settlement of trades, performance measurement and portfolio maintenance.
• Execute trades within guidelines with focus on economic and efficient trade execution in compliance with legal and regulatory requirements.
• Review any unmatched trades or system errors and discuss with the trading vendors (Bloomberg, Tradeweb, etc.).
• Formulate investment strategies, plan investment activities, and report investment performance and status to senior management.
• Monitor investment performance by conducting credit analysis of the funds.
• Inspect financial records, compile and analyze data, prepare detailed reports for Head Office in Tokyo, and propose solutions to related issues.
#acgresourcesjobs