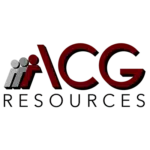 Job Ref: 14512
Salary: $85000 – $90000
Financial Analyst Hybrid (Banking Industry)
located in central, NJ
Base salary $85-90k, dependent on experience and skills
Position requires 3 days in office and 1 day remote with 1 day off (4-day work week!!).
Qualifications:
 Requires completion of a Bachelor's degree in Finance and advanced training/education. MBAs are preferred.
 Requires at least five years of progressive work experience in a financial institution accounting or finance position.
 Requires at least four years of financial, ALM, budget and investment experience.
 Requires at least four years of experience in performing financial analysis of financial products and services.
 Requires advanced mathematical skills (calculations and concepts involving statistics, probability, etc.).
Requires thorough knowledge of the Credit Unions policies, procedures, programs, products and services as they relate to assigned areas of responsibility.
 Proficiency in Microsoft Office Application, advanced Excel skills required. Proficiency in financial modeling.
Requires thorough knowledge of Generally Accepted Accounting Principles, NCUA Rules and Regulations, FASB standards, financial reporting, ALM, and investments.
Essential Duties
Responsible for timely, complete and accurate reporting of all financial information and reports including but not limited to all regulatory, ALM (Asset Liability Management), loan analytics, budget & investment reporting.
 Prepare information for Pre-ALCO (Asset Liability Management Committee) and ALCO meetings.
 Prepare semi-annual budget for interest sensitive assets and liabilities and assist
Creates, manages and provides various monthly, quarterly, annual and ad hoc reports to management. departments with non-interest income and expense projections as well as loans and deposits. This includes update of model, review and consolidation of information/reporting for VP/CFO review.
 Analyze income and expenses and compare to monthly budget. Prepare detailed
explanations of budget variances to be reviewed by management.
 Perform cost/benefit analysis and proformas on products, services and programs presently in place and proposed.
 Develop and report on competitive analysis and other key metrics. This includes assisting with reports/schedules for Pricing Committee meetings.
 Review cash positions to ensure proper utilization and deployment of the organization's assets. Ensure liquidity levels are sufficient to address ongoing funding requirements.
 Prepare/review general ledger reconciliations while working with various departments.
 Develop key vendor relations – primarily ALM, loan analytics, budget & investment related.
 Provide to vendor all the necessary information needed for the quarterly Asset Liability Management (ALM) analysis. Review ALM analysis and make recommendations as appropriate.
 Properly allocate resources to ensure high quality service and maximum productivity. This includes designing and implementing new automated processes to streamline ALM, Loan, Budget, Investment & other Finance functions.
 Prepare plans of action for investments and balance sheet based on financial analyses. Maintain investment portfolio information. Prepare projections on individual investments that may be considered for purchase.
 Perform detailed financial statement analyses, including discussions on various issues.
#acgresourcesjobs