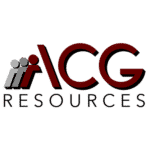 ACG Resources
Job Ref: 14509
Salary: $0 – $
AML Transaction Monitoring/QA Consultant Temp bilingual Chinese
located onsite in Manhattan
Job Requirements:
– Bachelor's degree is required.
– 8-10+ years in the retail banking or AML transaction monitoring experience.
– CAMS Preferred.
– Bilingual Chinese ability
Job Description:

– Assist the team lead to oversee the transaction monitoring on all retail customers.
– Conducted QA to ensure the analysts' deliverables adhere to the procedure guidelines.
– Maintain quality focus on direct customers.
– Draft Alert Standard Operating Procedures to streamline and unify workflow and minimize inefficiencies.
– Provide training, coaching and guidance to the analysts in compliance with the BSA/AML regulations.
#acgresourcesjobs