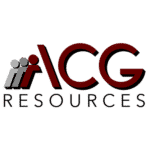 ACG Resources
Job Ref: 14500
Salary: $80000 – $90000

Commercial Lines Account Manager
Duties & Responsibilities-Including, but not limited to:
Renewals:
Coordinate pre-renewal with the producer and AAM or obtain updated info from the insured directly.
Ensure all renewal correspondence with the insured or producer is attached in epic under the RENM (this includes anything you are CC'd on by the sales team).
Once we have received renewal information, AM will set a task to (taskforce) with a summary of changes, exposures, limits, operations, etc., along with instructions on markets to approach.
Taskforce will create the submission, mark their task completed, and set a task back to the AM for review and approval under the RENM.
All future correspondence, notes, and tasks for individual carriers will be attached to that carrier SCAS.
AM will work with the producer to develop any additional info needed to obtain quotes.
Once quotes are received, AM will review them for accuracy.
Update the carrier submission (including forms) to match the carrier quote option we are presenting to generate a system proposal. (see proposal workflow)
Work with the producer to complete comparisons, proposals, and additional presentation materials.
Prepare finance agreement if needed, along with any binding documents for signature via DocuSign.
Binding and billing in epic.
Attach all binding correspondence to BIRQ activity and set a task for confirmation of coverage and any binding subjectivities (paperwork, supp apps, etc.).
Set RENR or MMKL activity to associate to follow up for policy- Associate will issue line and set CHKP to task force.
Complete a certificate checklist (mark document Important) and attach it to the policy line.
Policy Discrepancies (DSCR):
If TaskForce has identified a difference between accords/epic and the policy, they will set a DSCR activity to the AM with a policy checklist attached, outlining discrepancies/questions.
AM will review the policy checklist and identify if a change to the policy is necessary or correction in epic.
Note the spreadsheet with clear instructions to Central Processing for appropriate resolution.
Set a task to CL Processing to review the spreadsheet for changes needed.
All discrepancies must be touched within 7 days.
Certificates of Insurance & Contract Reviews:
Ensure all necessary coverages at the time of binding.
Accurate completion of certificate checklist.
Assist AAM in the accurate and timely issuance of certificates.
Assist AAM in identifying and obtaining new lines of coverage or increased limits required by contract or requested by the insured.
Create a submission and submit to market for any new lines of coverage required.
Assist AAM in identifying, requesting, and obtaining any endorsements, specific AI requests, etc. from carrier.
Change Requests and Coverage Discrepancies (DSCP ACTIVITY):
Identify resolution and clearly communicate what is needed to Central Processing.
Qualifications
Active NY P & C license required
Applied EPIC Proficiency preferred
Construction Account experience preferred
Proficiency in Microsoft Office applications (Word, Excel, PowerPoint, Outlook)
Salary:
Depending on experience & skill
($80,000 – $90,000)
#acgresourcesjobs