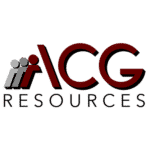 ACG Resources
Job Ref: 14499
Salary: $65000 – $70000
Certificates of Insurance & Contract Reviews:
Ensure the accurate and timely issuance of certificates.
Review certificate requests to determine if new coverage or increased limits are required by contract or specific request from the insured.
Work with AM to determine if there is any newly required coverage, specific AI requests, etc.,
Work with AM to accurately submit requests to carrier for any endorsement processing.
Certificates of Insurance Change Requests:
Certificate change requests (additional insured requests) will stay with the AAM.
Work with AM to identify and obtain necessary coverage.
All other changes can be sent to CLP.
Renewals:
AAM will assist the AM in developing the pre-renewal packet.
AAM will order loss runs and complete a loss summary.
Pull a copy of last year's supplemental applications and create them in INDIO.
Prepare the summary of insurance.
AAM will follow up for policies using RENR or MMKL activities.
Once the policy is received, create CHKP activity to Taskforce and attach the policy (see workflow to ensure the activity is created on the appropriate line).
NOTE: Mark policy as an Important document.
Billing Inquiries and Cancellation Calls:
Assist Am in resolving/answering any billing issues/questions.
Pap Applications:
Email PAP applications to the insured – 60 days before renewal
Create PAP activity and set a task for 30 day follow-up.
Once received from the insured, Go to NYCIRB website and complete the application using the app received from the insured
Attach the completed app to the activity and set new task to follow up for credit worksheet in 2 days.
Upon receipt of confirmation that credit is being applied, attach the worksheet to PAP activity.
Set a task to Central Processing to have a change request submitted to the carrier with PAP worksheet.
PAP activity will be close upon request to the carrier by Central Processing.
Loss Contol Recommendations:
AM will send loss control recs to AAM.
Create loss control rec activity (LREC).
Send loss control recs to the client and CC account manager and producer.
Automatic follow-up set for 14 days of completed loss control recs to go to the carrier.
If a response is received, note the activity.
Send an email and call the insured if we have not received a response in 14 days.
If no response: 2nd follow-up will be 7 days after.
After 2 follow-ups and no response, let the producer/management know that you have not heard back.
Keep LREC activity open until we have a resolution.
Once complete compliance is received, send it to the carrier.
Close and note activity.
Salary:
Depending on experience and skill
($65,000 – $70,000)
#acgresourcesjobs