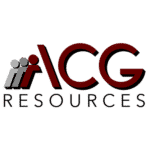 ACG Resources
Job Ref: 14490
Salary: $0 – $
Bank Client Service Associate Temp (Commercial banking exp. required)
located onsite in Manhattan, must be fully vaccinated
Responsibilities
Provide exceptional customer service catering to the unique needs of commercial bank clients, offering custom tailored solutions and ensuring positive outcome with every customer interaction.
Navigate the bank units on behalf of the client to minimize touch points and maximize responsiveness and customer experience.
Support a fast and smooth account on boarding process from customizing account opening documents, compliance review and ongoing account maintenance.
Effectively interact with internal stakeholders in the Bank for matters related to account activity, investment opportunities, compliance and all other customer relations matters.
Provide administrative support to CSA Manager and complete special projects, as assigned, in a timely and professional manner.
Qualifications
Bachelor's degree in Business, Accounting, or Finance
Strong PC skills – MS Office applications, specifically Word, Excel & Outlook
Knowledge of FIS banking systems preferred and ability to quickly learn all the Bank's systems
Knowledge of basic KYC processes and diligence, corporate structures / company organization charts and account opening documents
#acgresourcesjobs