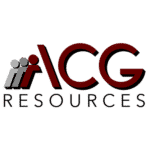 ACG Resources
Job Ref: 14482
Salary: $40000 – $45500
Accounting Associate Bilingual Chinese
Join an exciting team in the Insurance industry located in Manhattan!
Salary is: $22.00 – $25.00 per
hour.
We are looking for a self-motivated individual to assist with general accounting and billing processes to assist our brokers and insureds. The position will include on-the-job training to learn everything you need for the role, as well as on-going training for knowledge about the insurance industry.
Requirements:
– Able to work 35 hours per week, (Office is open Mon-Fri 8am-6pm)
– Bilingual in English and Chinese
– Must be expert at Microsoft Excel
– Must be fast at typing (average 60+ wpm)
Responsibilities:
– Communicating with and assisting insurance brokers, companies, and retail insurance customers
– Processing accounting tasks such as Notices of Cancellation, Billing inquiries, Status of Payments, etc.
– Handling phone calls regarding accounting inquiries.
– Reconciling commission and billing statements
Schedule:
Education:
High school or equivalent (Preferred)
#acgresourcesjobs