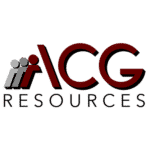 ACG Resources
Job Ref: 14478
Salary: $0 – $
Bilingual Spanish Deputy Accounting Manager (Temporary)
Main Duties/ Summary:
Preparation and/ or review of several regulatory reports. Perform daily review of system generated balance sheet, provide financial information to external auditors and to tax consultants. Supervise the work of the Accounting Assistant. Backup of the Accounting Manager during vacation leave.
Main Responsibilities:
Monitor and supervise the daily routines of the Department to meet deadlines.
Supervise the preparation of FR2900, FR2915Q and Assets & Liabilities Daily Maintenance
Supervise the Reconciliation of "Nostro" accounts.
Review Interrelated departmental accounts and Official Checks Reconciliations
Perform analysis of variations in financial data to be reported to the Controller.
Obtain financial information as required by external tax consultants for annual tax returns.
Prepare FIEC019 and FIEC002 Call Report
Prepare other Regulatory Reports and Surveys
Prepare Balance sheet budget control to be reported to Head Office.
Perform reviews of daily G/L balances.
Reports Generated:
Financial Statements Preparation (according to US GAAP and according to IFRS)
Regulatory Reporting
Monthly Reports of Assets Deposited by Branches of Foreign Banks.
Suspense Accounts with pending items for 90 days or more
Adjusted Trial Balance, Comparative schedules on balance sheet and P&L items, Past-due interest schedule.
Vertical Relationship with Other Positions:
Reports to Accounting Manager
#acgresourcesjobs