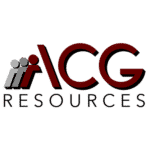 ACG Resources
Job Ref: 14475
Salary: $140000 – $180000
Role Purpose:
This position is a key member of the US Local Desk of Corporate Banking Department. US Local Desk is responsible for developing the banking business in the US including plain vanilla lending, subscription finance, trade finance and M & A financing etc. Coverage responsibility includes US Fortune 500 companies and institutional clients such as insurance companies and asset management companies. This is a client facing role with an objective to develop our clients base and cross sell the banking products.
Key Responsibilities (but not limited to):
Source and develop new business for US Local Desk.
Market the banks global platform and cross sell the banks NY's products (loan, deposit, trade finance etc).
Basic knowledge of credit analysis and regular banking products (revolver, term loan, deposit etc).
Prepare deal screening memos and credit proposals and present transactions to deal screening and credit committee (Local and Head Office if applicable).
Responsible for KYC and work with Compliance Department in the on-boarding process.
Maintain and develop existing customer relationships and account maintenance including quarterly and annual review of existing accounts.
Skills, Experience and Qualifications:
Minimum of 5 years experience in corporate banking with client facing experience.
Client-focused, results driven and the ability to multi-task in a fast paced environment.
Strong knowledge of corporate banking, credit and non-credit products.
Ability to interact with business customers at all levels.
Excellent interpersonal and communication skills and the ability to interact and build relationships with client.
Strong credit assessment skills and analytical skills.
Strong knowledge of Microsoft Word, Excel, and PowerPoint.
Salary:
Depending on experience and skill
($140,000 – $180,000)
#acgresourcesjobs