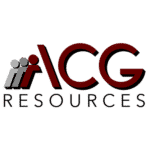 ACG Resources
Job Ref: 14471
Salary: $160000 – $200000
Job Summary:
The Head of Risk Management is the designated Chief Information Security Officer (CISO), reports to the Country Chief Executive Officer and is responsible for developing, implementing, and maintaining a comprehensive risk management framework encompassing credit risk, operations risk, market risk, regulatory risk, IT risks etc.
Essential Functions & Accountabilities:
Protect the integrity of the Bank by ensuring that it operates in accordance with legal and regulatory requirements, abides by the Bank's Code of Conduct, and promotes compliance in the manner in which business is conducted.
Establishes, implements and oversee frameworks, systems, processes, policies and controls to anticipate, monitor and mitigate risk on an ongoing basis; perform regular periodic risk assessments and evaluations, including analysis, identification, and estimation of business risks and mitigants.
Review and analyze risk management activities relating to Bank credit functions; maintains credit limits, as applicable.
Ensure bank employees understand risk limits and related issues through training and educating of key employees.
Analyze and communicate risk management issues of concern regarding Bank operations and strategies.
A voting member of the Bank Management Committee (BMC)
Prepares and presents to Executive management internal reports reflecting risk issues affecting the business.
Develop, implement and oversee risk response processes, including business continuity risk mitigation and contingency programs.
Responsible for ensuring the Bank has an effective Information and Cyber Security program in place, supervise the Cyber Security officer, provide strategic guidance and direction to the Cyber Security officer of the institution.
Supervise Credit, Market and Operations Risk Analysts and ensure continued professional development and training of these positions.
* Specific duties and responsibilities may vary based upon departmental and Bank needs. Other duties may be assigned similar to the above consistent with the knowledge, skills and abilities required for the position.
Minimum Qualifications:
Minimum of Bachelor's degree, Advanced degree preferable.
Minimum of 10 years of experience assessing, managing and monitoring business risk, in a regulated institution within the US Financial markets preferably in a Correspondent Banking environment.
Proven experience in managing projects
Effective oral and written communication skills
Competency in Microsoft Suite of applications
In-depth knowledge of finance, economics, cybersecurity, risk frameworks, management principles and business concepts
Salary:
Depending on experience and skill
($160,000 – $200,000)
#acgresourcesjobs