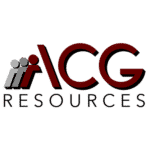 ACG Resources
Job Ref: 14470
Salary: $80000 – $120000
Job Summary:
The Credit Risk Analyst is responsible for analyzing credit data and financial information to determine risk associated with granting loans and credit to clients.
Responsibilities:
Assess credit risk, aggregate and evaluate data related to credit and credit risk to support organizational decision making.
Conduct thorough analysis of financial statements, business relationships, and assessment of credit requests.
Prepare reports based on findings to aid lending decisions and present to Bank Management.
Perform loan reviews and portfolio analysis.
Liaise with financial institutions to obtain required information for making credit decisions.
Complete loan applications and required supporting documentation to submit to Bank Management for approval.
Review high-risk relationships and escalate issues as needed, identify potential risk factors before approval of credit lines to clients and applicants.
Preventing loss and charge-back activity by mitigating credit risk.
Maintain a working knowledge of market credit indicators such as Legal, Market Risk, and Compliance issues.
Make recommendations for process improvement.
Qualifications:
Bachelor's Degree in Finance, Accounting, Economics, Business Administration, or related fields.
Must have of 3-5 years' experience in a credit analyst, credit underwriting capacity preferably in a financial institution.
Strong understanding of bureau information, as well as financial principles.
Possess working knowledge of lending and underwriting practices.
Working knowledge or prior experience in a market risk position will be an added advantage.
Keen attention to detail, excellent communication and writing skills.
Strong time management skills, the ability to work effectively under pressure.
Should be able to work well on their own with minimal supervision, but also perform effectively in a team environment.
Excellent research, analytical and problem-solving capabilities.
Proficient computer skills and Microsoft Office Suite, with experience using advanced Excel functions.
Salary:
Depending on experience and skill
($80,000 – $120,000)
#acgresourcesjobs