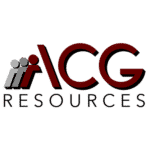 ACG Resources
Job Ref: 14469
Salary: $100000 – $100000
Great Opportunity to join a reputable for a candidate who loves to learn and seeking opportunity to grow your knowledge of budgeting, property operations, leasing and asset valuations. Great opportunity for someone passionate about Commercial Real Estate and looking for a long term career with growth.
–Reporting to the operations team of the Commercial Investment Portfolio including asset managers, portfolio manager and the Department Managing Director.
Quarterly and annual property valuations which includes review of external appraisals and coordinating information flow to appraisers as well as assist in preparing internal appraisals using Argus & Excel. Methods include sales comparison and income valuation methods (DCF/ direct cap).
In connection with asset managers, coordinate and review asset management plans (including operating budgets, leasing and marketing plans, capital budgets) and quarterly reports for various office and industrial assets.
Preparation of client reports (leasing, occupancy, accounts receivable, valuation summary), internal and external investment presentations, etc., including coordination amongst departments (investment management, accounting, production, etc.).
Daily accounts receivable reporting for all commercial properties including monitoring cash collections. Assist asset managers in bill procurement through the AP department.
Assist asset managers with lease administration for commercial properties and coordinate with third-party managers regarding billings and lease related charges.
Provide operational analytical support to the asset management and portfolio management teams regarding property / portfolio operations, including lease analysis, CAM charges and reconciliations, lease abstracting and auditing, and capital project.
Bachelor's Degree in Finance or Accounting.
At least 3 years of financial analysis experience in underwriting, operational analysis, budgeting and lease analysis.
Deep proficiency in Excel and working knowledge of Argus.
Prior use of Yardi is helpful.
Experience with report writing for internal and external investor use.
Analytical experience reconciling operating results against projections, reconciling CAM charges, valuation projections.
Strong organization, attention to detail and communication skills
Sense of urgency and efficiency.
Salary:
Depending on experience and skill
($100,000 – $100,000)
#acgresourcesjobs