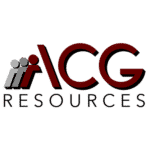 ACG Resources
Job Ref: 14468
Salary: $90000 – $110000
Job Summary:
The Team Lead, Wire Clearing reports to the banks Head of Funds Transfer and serves customers by facilitating and maintaining wire clearing business, providing product and service information, resolving product and wire service problems. This individual will be part of a team that supports the processing on incoming and outgoing wire transfers, Commercial/Business Banking. The role includes assisting management identify process improvements, policy and procedure creation/updates, assist with internal audits and project management. In addition to the above the role will provide senior management with operational statuses. And project updates as needed.
Essential Functions & Accountabilities:
Timely and accurate input and verification of outgoing wire transfers.
Payment exception processing and investigation processing.
OFAC review of incoming and outgoing wire transfers, which may include escalation to BSA/Compliance Department.
Reconcile wire requests to wire logs and supporting systems (FedLine, SWIFT, Finacle and GFT) reports and balances to the wire clearing accounts and General Ledgers.
Develop strong partnerships with business partners with emphasis on commercial and specialty business units to provide subject matter expertise (SME) and support for day to day processes, regulations, compliance, audit reporting, risk policies/procedures.
Proactively identify and recommend new and effective ways to improve processes and quality assurance.
Assist Wire Operations management by drafting and updating new desktop procedures, and job aides.
Provide training and coaching to Wire Transfer Specialists
Multi-tasking and ability to handle high volume of requests/projects in a fast-paced environment.
Specific duties and responsibilities may vary based upon departmental and Branch needs. Other duties may be assigned similar to the above consistent with the knowledge, skills and abilities required for the position.
Core Skill:
Manage wire clearing processes with other team members.
Services/Commercial Banking Services preferably with wire transfer experience.
Knowledge of banking rules and regulations.
Possess strong oral and written communication skills, as well as strong presentation skills.
Proficiency with key PC software (Word, Excel, Outlook).
Proficient Problem-solving skills, time management, and organizational skills.
Can work independently and with a cross functional teams.
Minimum Requirements:
Minimum 5 years of experience in commercial banking wire clearing role.
Bachelors, Associate degree or equivalent.
Experience with banking software, like Actimize Finacle, Finastra TI, CRM Systems will be considered a plus.
Salary:
Depending on experience and skill
($90,000 – $110,000)
#acgresourcesjobs